Airbnb/Short-Term Rentals Vocabulary for English Learners
Master the language of Airbnb short-term rentals with our user-friendly guide for English learners. Enhance your communication skills and gain confidence in managing your vacation effectively.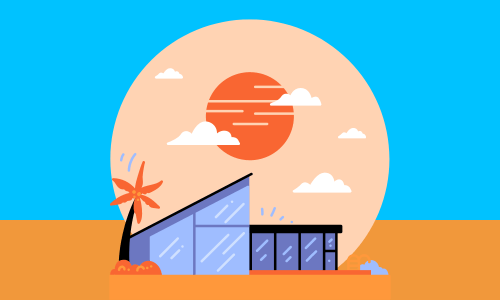 Here are the most common words and phrases you MUST know when short-term renting. Let's start!
Essential Vocabulary
These are the most common words used in Airbnb/short-term rentals.
Rental: Something that is rented, such as a house or apartment.
Short-term rentals: refer to properties or spaces that are rented out for a temporary period, usually for a few days to a few weeks. It's a way for people to stay in a place temporarily, like a temporary home away from home.
Airbnb: a website and app where people can rent out their homes or rooms to travelers for short-term stays. It's like an online marketplace for finding unique places to stay around the world.
Rental Property: A place that someone owns and rents out to others. It can be a house, apartment, or commercial space that people pay to live or work in. 
Check-in and Check-out:  Check-in refers to the time when you arrive at the rental property, and check-out refers to the time when you leave. It's important to know the check-in and check-out times so that you can plan your trip accordingly and avoid any confusion with your host.
Host: The host is the person who owns or manages the rental property. They are responsible for providing you with the keys, showing you around the property, and answering any questions you may have during your stay.
Guest: A guest is the person who is staying at the rental property. If you are booking a rental property for someone else, they will be the guest.
Amenities: Amenities refer to the features and facilities that are available in the rental property. This can include things like Wi-Fi, air conditioning, a fully equipped kitchen, a swimming pool, or a gym.
Appliance: A machine or device that performs a specific task. Examples of appliances include refrigerators, stoves, washing machines, dishwashers, and microwaves.
Reservation: A reservation is the process of booking a rental property for a specific period of time. This is usually done online through the Airbnb website or app.
Cancellation Policy: The cancellation policy outlines the rules and fees associated with canceling a reservation. It's important to understand the cancellation policy before making a reservation, as it can affect your ability to get a refund if you need to cancel your trip.
House Rules: House rules are the guidelines that you need to follow while staying at the rental property. This can include things like no smoking, no pets, or no parties. It's important to read and understand the house rules before booking a rental property to avoid any issues during your stay.
Security Deposit: A security deposit is a fee that is paid upfront to cover any damages or losses that may occur during your stay. The security deposit is usually refunded at the end of your stay if there are no damages or losses.
Cleaning Fee: The cleaning fee is a one-time fee that is charged to cover the cost of cleaning the rental property after your stay. This fee is usually included in the total cost of your reservation.
Key Exchange: The key exchange is the process of receiving the keys to the rental property from the host. This can be done in person or through a lockbox or keyless entry system.
Welcome Book: A helpful guide for guests staying in a vacation rental. It includes important information about the place, local area, and rules. Its purpose is to enhance the guest experience and provide useful details for a pleasant stay. It covers things like check-in/out procedures, contact info, appliance instructions, nearby recommendations, and any specific guidelines. Click here to see an example of a welcome book.

Common Phrases for Interacting
with Your Host
Communication is key when you're staying in an Airbnb or any short-term rental. Here's a list of common phrases that could prove incredibly useful for interacting with your host. 
"What is the check-in/check-out process?"
– This phrase will help you understand when and how you can move into and out of the rental.
"Could you recommend some local attractions/restaurants?" – Use this phrase to get insider tips on the best places to go in the area.
"Are there any house rules I should be aware of?" – This question ensures you're familiar with any specific rules the host has in place.
"Where can I park my car?" – If you're driving, you'll definitely want to know where you can safely leave your vehicle.
"How does the key exchange work?" – This phrase is essential to ensure smooth access to your rental.

"What should I do in case of an emergency?" – Safety first, always! Find out about emergency procedures and contact numbers.

"Can I have visitors during my stay?" – Some hosts may have policies regarding guests. It's best to clarify this in advance.

"Are there any recommended local attractions or eating spots?" – This question can reveal some hidden gems that only locals know about!
---
Now, that's a good start, isn't it? But there's more. Some situations may require a little more expertise. So here are a few more phrases that can help you get through potential difficulties. 
"I seem to have misplaced the key." –
Use this if you've lost the key and need assistance.
"The Wi-Fi doesn't seem to be working." – This is your go-to phrase if you're having internet troubles.
"There appears to be a leak in the bathroom."
– A polite way to report any maintenance issues you may encounter.

Making Requests and Expressing Needs
As a guest in a short-term rental, it is important that you know how to communicate your needs and make requests appropriately. This not only ensures your comfort during the stay but also maintains a positive relationship with your host. 

Polite Phrases 
Could you please assist me with...


I was wondering if...


Would it be possible to...


Could I possibly...

Specific Requests 
In addition to polite phrases, you need to express your specific needs in clear, concise terms. Here are some possible scenarios: 
I need extra towels for the bathroom.


Could you please provide some more coffee pods?


The WiFi password isn't working. Could you please check?


I'm having trouble operating the heating system. Could you please help?

Negotiating Check-In and Check-Out Times 
It's not uncommon to need a little flexibility when it comes to checking in or out. Here's how you can negotiate: 
Would it be possible to check in a bit early?


Could I possibly check out a bit later than the scheduled time?

Keep these phrases and requests in mind as you navigate your short-term rental experience. Remember, clear and polite communication is the key to a successful stay.

Common English Phrases for
Leaving a Review
Leaving a review is not just about rating your stay. It's also about offering useful feedback for both the host and future guests. Here are some common English phrases that will come in handy when you're leaving a review. 

Positive Review Phrases 
"We had a fantastic time in your cozy home!"
"The host was very accommodating and friendly."
"The location was ideal for our trip."

Negative Review Phrases 
It's not always rainbows and butterflies, though. If you have some constructive feedback to share, here's how to do it tactfully: 
"The place could benefit from a bit more cleaning."
"We had some issues with noise during our stay."
"The amenities were not as advertised."

These phrases express dissatisfaction without being overly negative or rude, which is the key to a constructive review. 

General Review Phrases 
These are some general phrases that could fit well in any review: 
"Thank you for hosting us."
"We enjoyed our stay at your place."
"We would love to stay here again!"
Get Updates, Special Offers, and English Resources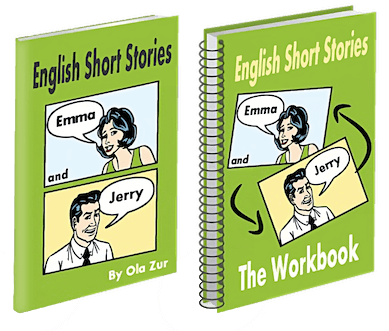 By submitting your email, you consent to receiving updates and newsletters from us and to the sharing of your personal data with third parties for the purposes of sending you communications. We will not spam you. You can unsubscribe at any time. For more information, please see our privacy policy.