Reading Comprehension
Texts and Exercises

Welcome to our Reading Comprehension section!
To help you make the most of these lessons, make sure you study the Barriers to Study booklet first. It is available online, free of charge.


---

Use a good and simple dictionary while reading and answering questions.
Reading comprehension is an important skill, and it is not acquired by skimming over content and guessing the meanings of words and sentences.
It is acquired by reading and understanding the words and concepts in your text.
See also: Building Vocabulary and Some Common Mistakes
Click Here for Step-by-Step Rules, Stories and Exercises to Practice All English Tenses
Using These Lessons
Here you can find many interesting lessons with reading texts (and photos for illustration) in intermediate English, followed by reading comprehension exercises.
Exercises include:
Vocabulary Questions
Collocation Questions
Wh Questions (who, what, when, where, how, etc.)
Evaluating Statements
True or False Questions
An important part of practice is collocation practice.

Collocation Practice
Do you sometimes ask yourself if you have used the best word for what you want to say, or is another one more suitable? 

For example: do you want to say "He came in quietly" or "He came in silently"?

Check collocations. 

A collocation is a combination of words that is used together frequently. It's actually a common phrase.

For example: "commit a crime" is a typical combination of words in English. You could say "make a crime," and it wouldn't be incorrect, but many people tend to use these words together, and it sounds right to a native. So "commit a crime" is a collocation.

Another example: we say "heavy traffic" not "strong traffic," and so forth.
Here are some more examples of collocations:
Fully aware ("We are fully aware of the problem.")

Do homework ("I will do my homework later.")

Give a speech ("He gave a very good speech at the conference.")
There are many collocations in English. The better you use them, the more NATURAL your English becomes.
Most of the lessons in this section include collocation practice to help students practice this vital skill.

List of Lessons
Americas and the Pacific Ocean
Places around the World

Europe

Asia and Africa

Americas and the Pacific Ocean
| | |
| --- | --- |
| | |
| | |
| | |
| | |
| | |

Customs and Traditions
| | |
| --- | --- |
| | |
| | |
| | |
| | |
| |   |

Food and Cooking

Animals

Earth and the Universe
| | |
| --- | --- |
| |   |
| | |
| | |
| |   |

Words
Finance
We add many new lessons, so come back and visit this section!

Get Updates, Special Offers, and English Resources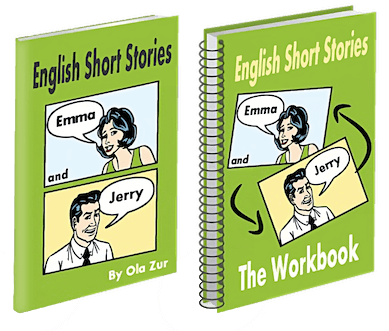 By submitting your email, you consent to receiving updates and newsletters from us and to the sharing of your personal data with third parties for the purposes of sending you communications. We will not spam you. You can unsubscribe at any time. For more information, please see our privacy policy.