Talking about Pregnancy: The Announcement
Because we kept the secret of our pregnancy for the first trimester, it was important to us to make a big announcement of the pregnancy. We were very excited to talk about it and wanted to do a good job.
Click Here for Step-by-Step Rules, Stories and Exercises to Practice All English Tenses
Of course, my family is further away and the announcement was not a big deal. I told my mother in a phone call and she was excited and she said she thought maybe Christine was pregnant and she was waiting to hear. And, of course, she was excited. She was so happy for us. It was... wow. She couldn't stop laughing and smiling and talking.
For the rest of my family I made letters that included an ultrasound picture and an announcement that Christine and I are expecting a baby in August and... blah, blah, blah.
But for Christine's family, because they're closer and we can get them all in one spot at one time, we wanted to do something special. And to understand the idea Christine had, you need a little background on Germany.
In Germany, if you drive your car too fast there are machines that will photograph your car. There is a radar connected to a camera that takes a picture of your car and a few days later (or a few weeks later) you get a letter in the mail, complete with photograph of your car. That says "On this day you were driving this fast and the speed limit was only this much and that means you were fifteen kilometers too fast and the fine is 20 Euros, or something like that." And, like many people in Germany, we have one of those letters in our apartment.
And so we took that letter, we scanned it into the computer and started to change it. We replaced the photograph of the car with an ultrasound picture. We changed the text from a warning that we had driven too fast to a warning that our family was growing too quickly, and we were required to make an announcement to our family. Where the fine was, we found an online calculator for the cost of raising a child in Germany. Believe it or not, raising a child for 18 years cost 107,136 Euros. That's a lot of money. So we put that amount into the fine box, printed it out, folded it up, and pretended we got it in the mail.
We went to Christine's house (to Christine's parents' house) for coffee and pretended like we just got the photograph in the mail that day. And Christine was angry and upset and she showed it to her parents and her parents looked at it, and looked at her, and looked at it. Her mom said "Does this mean what I think it means?" And, of course, we said "yes," and they were also very excited.
I should also say that Christine's mom has been giving us many hints that she wants grandchildren. And it was very funny for us when we knew we were pregnant and couldn't tell her that she would give us hints that she wanted grandchildren.
One example is: she went on vacation and came back. We asked her how her vacation was and she said "Oh, we did this and we did this. And there was a really big toy store. And all the old people were shopping for their grandchildren and I don't have grandchildren so I didn't go inside, but it looked like a nice toy store. I'd like to have someone to shop for."
And now I think they're excited that they're going to be grandparents although hearing the name "grandma and grandpa" still seems strange to them, I think.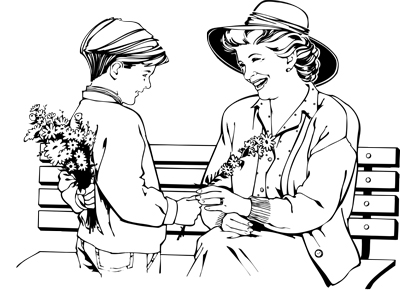 This lesson was written by Toby, an American English teacher that lives in Germany. Toby is the creator of
Bite Sized English
.
Get Updates, Special Offers, and English Resources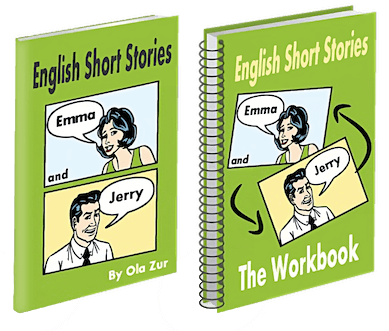 By submitting your email, you consent to receiving updates and newsletters from us and to the sharing of your personal data with third parties for the purposes of sending you communications. We will not spam you. You can unsubscribe at any time. For more information, please see our privacy policy.