About Your Teacher Toby
Click Here for Step-by-Step Rules, Stories and Exercises to Practice All English Tenses
Hi, my name is Toby and I am a twenty-nine year old American living in Germany. I am the driving force behind Bite Sized English and I'm glad you've come to visit.
On this page, I want to tell you a little bit about myself. I told you I'm 29. I'm more than a little bit scared of turning thirty, but it won't happen until next year. And I love to read and love to drink coffee. Among other things, I'm married, a father-to-be and the proud dad of one dog and two cats.
If you have any questions about me or for me, you can always feel free to contact me on the contact page.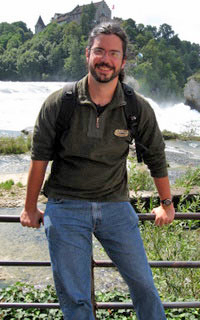 My credentials
"Credential" is another word for "qualification." It's what makes me think I can make a web page about teaching English, or about learning English.
And my credentials are simple. I've been a full-time English teacher for the past two years. Besides that, I've been a language learner for. . . eleven years now I've been learning German. And, combining my experience as a teacher with my experience as a language learner, I try very hard to do my best to help my students reach their own goals.
And that brings me to the next point:

Why do I make Bite Sized English
It would be a lie if I told you I didn't get a little bit of money out of this website. You'll see there are some ads on it.
But the real reason is that I've helped many students over the course of many months until we'd become, I think, pretty good friends. And they would say "Toby, I feel like my English is good. I feel like I have learned and practiced until my English is where I want it to be, but I will finish this course today or next week and I don't know what to do to practice my English. And I know that, if I don't keep practicing, it will go back to being no good."
And we talked, and one thing led to another, and we said "Do you know what? On the Internet there's nothing good for, really, a little bit of practice everyday and that's what I want."
And so I decided I would try to fill this little gap in the Internet where you could find one spot to speak a little bit of English everyday. If you have any questions, feel free to contact me.
I hope this has been a good, but short, introduction.
This lesson was written by Toby, an American English teacher that lives in Germany. Toby is the creator of
Bite Sized English
.
Get Updates, Special Offers, and English Resources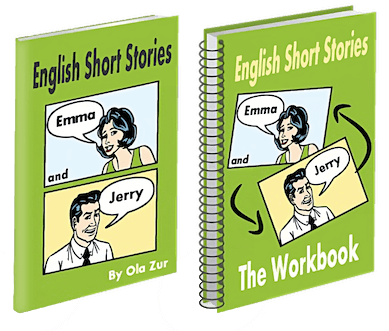 By submitting your email, you consent to receiving updates and newsletters from us and to the sharing of your personal data with third parties for the purposes of sending you communications. We will not spam you. You can unsubscribe at any time. For more information, please see our privacy policy.