Council vs. Counsel
What is the difference?
Council and counsel are two commonly confused words in the English language.
Even though they sound the same and have similar spellings, they mean very different things. If you mix them up, you might end up with a large group of politicians gathered in your living room when you really just meant to ask for advice!
Let's look at some examples to make sure a mix up like that never happens.
Click Here for Step-by-Step Rules, Stories and Exercises to Practice All English Tenses
Council
Council is a noun. It means a group of people who make rules or laws, or just discuss issues to make decisions about them. There are many types of councils, including councils made of members of the government, councils made of people who all have the same job, or even councils of people who all enjoy the same hobby.
Examples:
The city council voted to ban people from painting their houses pink.
(The group in charge of making laws for the city made a law to make sure nobody had a pink house.)




The National Council of Model Rockets meets every year to discuss new rocket designs.
(A group of people who build model rockets meets once a year to discuss new developments in their hobby.)




My mom thinks that the book my teacher assigned is inappropriate, so she started a council of concerned mothers.
(My mom started a group of other mothers to discuss which books are appropriate to read in school.)




The National Security Council is made up of the highest ranking members of the government.
(The most important people in the government meet in a group to discuss and make decisions about national security.)




Counsel
Counsel can be a noun or a verb. As a noun, it can either mean advice given to someone or, when discussing legal matters, the lawyer who represents someone in court. As a verb, it means to give advice to someone.
Examples:
Mary asked her friends for counsel after her boyfriend cheated on her.
(Mary asked her friends for advice about her cheating boyfriend.)




According to his doctor's counsel, he needs to eat less red meat.
(His doctor advised him that eating red meat was bad for his health.)




The defendant claimed he lost the case because of his bad counsel.
(The defendant blamed his lawyer for losing his legal battle.)




I finally quit smoking after my doctor counseled me on the most effective methods to overcome addiction.
(After my doctor gave me advice on how to get over addiction, I was finally able to stop smoking cigarettes.)




Beth and Jim go to marriage counseling. The marriage counselor counsels them to be honest each other.
(The couple receive advice from a specially trained person to help them solve problems in their marriage.)




Tips
As you can see, council and counsel have very different meanings. If you still have trouble keeping them straight, just remember that counsel almost always has to do with advice. When someone gives you advice, it's like they are trying to sell you their ideas, so you want the word that ends in sel!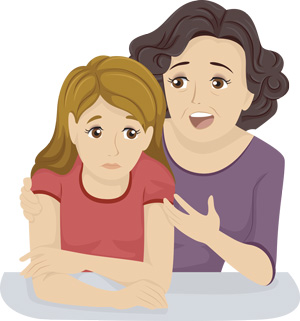 A Story to Practice Council vs. Counsel
Jon's counsel counsels him about suing the Council of Robot Builders. The lawyer says that the council will be very difficult to sue. According to the other lawyers who counseled his counsel, it's difficult to tell which members of the council are human and which are robots.
Jon thanks his counsel for the counsel, but decides to sue the council anyway. He's still mad that the council ignored his counsel about limiting artificial intelligence. After they refused to listen to him, they kicked him off the council and made a new rule banning anyone named Jon from joining!
Jon has no choice but to sue the council for discrimination. However, after hearing his counsel's counsel, he begins to suspect that the robots have taken over the council. He sneaks into one of the council meetings, after seeking his sister's counsel on making a disguise, and sees power switches on every council member's neck.
After he shuts them all off, the humans retake control of the council and finally listen to Jon's counsel about artificial intelligence. After this, Jon asks his counsel to drop the lawsuit.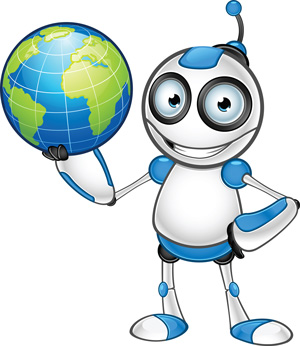 Quiz
Answer the following 10 questions and then check your answers. Each question is worth 10 points.
Part 1
Which of the following is a correct definition of council?

A lawyer
Advice that is given, but ignored
A group of people with shared interests
An angry, disorganized mob



Which of the following is a correct definition of counsel?

A group who makes decisions
A group with no real power
To listen while someone gives advice
To give advice



Which of the following is false?

Council and counsel sound different.
Counsel is the past tense of council.
Council is used more commonly than counsel.
All of the above are false.



Which of the following is true?

Counsel and council are both always nouns
Counsel and council are both always verbs
Counsel is always a noun and council can be a noun or a verb
Council is always a noun and counsel can be a noun or a verb
Part 2:
Which sentence is written correctly?

The city counsel couldn't reach an agreement.
She always ignores my counsel.
I need good council if I am going to win this lawsuit.
The counsel's new rules upset a lot of people.



Which sentence is written incorrectly?

I started a new council to make regulations.
I always ask for my dad's council on big decisions.
My council quit once he heard I was guilty.
She counciled me about my treatment options.
Part 3:
According to the National __________ of Automotive Engineers, it is best to drive your car at least once per day.

Counsel
Counseled
Council
Counciled



I tried __________ her, but she ignored me.

counseled
counseling
counciled
counciling



At the end of the meeting, he announced he was retiring from the __________.

council
counsel
counciling
counseling



If we want to win this case, we need to hire better __________!

counciled
council
counseled
counsel
Answer Key
1. C | 2. D | 3. D | 4. D | 1. B | 2. A | 1. C | 2. B | 3. A | 4. D
Get Updates, Special Offers, and English Resources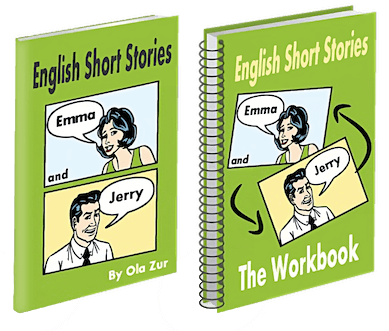 By submitting your email, you consent to receiving updates and newsletters from us and to the sharing of your personal data with third parties for the purposes of sending you communications. We will not spam you. You can unsubscribe at any time. For more information, please see our privacy policy.