Detective Short Stories in English
Welcome to the Detective Short Stories in English sectionץ In this section, you will find some engaging detective stories written in simple and easy-to-understand English. (More advanced words are clearly explained in the story's glossary.)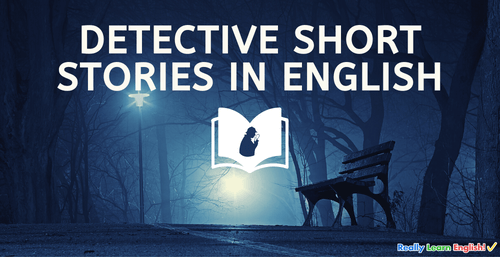 Whether you are a beginner, intermediate, or advanced English learner, these detective stories will provide you with a fun and challenging way to practice your English language skills.
Teachers
can use this resource to incorporate fun and engaging material into their English language lessons. Detective stories provide an easy and exciting way for students to practice their reading, listening, and vocabulary skills.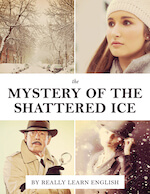 The Mystery of the Shattered Ice: Story, Exercises, Answers | Online & PDF Booklet

Chief Roger McCollum patrols the small town of Northbury, Pennsylvania, where crime is scarce. But when the mayor calls him with an urgent request, he must put his detective skills to the test. Can he crack the case and protect his community, all while keeping the local kids out of trouble? Find out in this heartwarming detective story.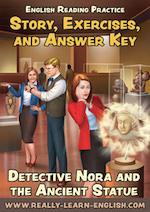 Detective Nora and the Ancient Statue: Story, Glossary, Exercises, and Answer Key | Online & PDF Booklet

Nora and William, fellow students, travel to Mexico for an international conference, but their short trip turns into a surprising crime scene, which they now must solve! Read the story and follow the clues to try and solve the mystery.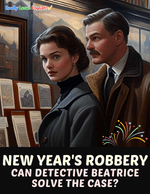 New Year's Robbery: Can Detective Beatrice Solve the Case? (Story + Glossary) | Detective Story in English | Online

Join Detective Beatrice on a thrilling New Year's Eve adventure as she works to solve the mystery of the stolen art in a cold New Year's Eve. Will she catch the thief and recover the valuable piece before the clock strikes midnight? Find out in this exciting detective story.
Get Updates, Special Offers, and English Resources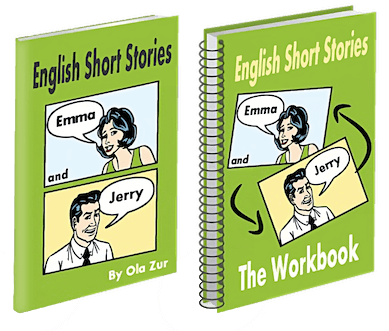 By submitting your email, you consent to receiving updates and newsletters from us and to the sharing of your personal data with third parties for the purposes of sending you communications. We will not spam you. You can unsubscribe at any time. For more information, please see our privacy policy.