English Short Stories
for
Beginners







This product is currently unavailable.



1) English Short Stories for Beginners,

Level 1, Steps A

(Copying and printing

disabled

)

2) English Short Stories for Beginners,

Level 1, Step B

(Copying and printing

disabled

)

3) English Short Stories for Beginners,

Level 1, Step C

(Copying and printing

disabled

)

4) English Short Stories for Beginners,

Level 2 – with pictures

(Copying and printing

disabled

)

5) English Short Stories for Beginners,

Level 2 – text only print version

(Copying and printing

enabled

)

6) English Short Stories for Beginners,

Level 2, the Workbook

(Copying and printing

disabled

)

7) English Short Stories for Complete Beginners Bonus booklet

(Copying and printing

enabled

)
What should beginners read?
There are many English short stories for English learners, but not many of them are suitable for complete beginners or kids.
Students who are taking their first steps after just learning the alphabet require a different approach.

What should you avoid?
Here are the common problems these students face with typical short stories:
Many new words to remember
Boring stories
And this one is my "favorite" as a teacher:
Words' spelling does not match the sounds of the letters they have just learned!

Here's a real life example:
The student has learned that "e" is pronounced like the "e" in "egg."
The reading assignment, however, has words like "make" and "break," where this is obviously not the case.
Major source of confusion!
Naturally, there are specific spelling rules, and these can be explained, but
not at this stage
.

Vocabulary, reading skills and confidence in a step-by-step approach 
The first and foremost is to get your students comfortably reading and building up their vocabulary, reading skills, and confidence.
That is why this revolutionary set of stories exists:
To help you teach and practice reading easily and quickly
Build up the student's basic vocabulary
Make reading easy and fun, instead of difficult and frustrating
The stories are
fully illustrated and full of humor
--> a great recipe for some learning fun.
The English Short Stories for Beginners Bundle is comprised of several booklets:
English Short Stories for Beginners,




Level 1, Step A



Start reading quickly and easily with these set of stories.

This booklet introduces and practices some basic nouns and adjectives, as well as the word 'a'.

At first, all words are grouped based on their vowel sounds.

Later on, this step introduces the difference between singular and plural nouns.

All words are basic and simple:


Most contain a single syllable
There are no advanced spelling patterns such as the silent 'e', "ough", and "tion"
They have simple meanings

Each word is repeated many times.
This serves two purposes:

To practice reading it
To assist in remembering the meaning or translation

Each of the following steps provides further practice on the words and principles learned in the step(s) before.

The goal is gradually to build up the student's vocabulary and reading skills.





English Short Stories for Beginners,

Level 1, Step B

This step introduces and practices additional basic nouns and adjectives, as well as some key verbs.

The basic sentence structure is used for the first time.


English Short Stories for Beginners,

Level 1, Step C

This step introduces and practices additional basic words, as well as key prepositions.  

it also teaches the difference between "a" and "an."

In the end of this step, there are a few very short stories.


English Short Stories for Beginners,


Level 2



The full adventures of the beloved Angela and Tom.

80 pages of illustrated stories:


Basic, easy vocabulary
Easy spelling
Simple present tense only
Full word count is provided, and new words are highlighted at the beginning of each new story




English Short Stories for Beginners,
Level 2, the Workbook

One of the difficulties at this stage is to practice the newly learned vocabulary.

This simple workbook is actually a useful picture book to review and practice the new words and subjects.

Full instructions for usage are included

!

Save time and money
Many teachers struggle to find the right stories for their students.
In the end, they either make their own stories (very time consuming!), or buy imperfect stories and manage with them somehow.
Save yourself the time and money, get these professional made short stories.
They are:
Made specifically for ESL/EFL beginners
Each story is very short, and you get many of them!
Fully illustrated
Easy to understand
Fun and amusing
Plus, they work great in motivating students to read!
What others are saying . . .
Alexandra K. after reading The English Short Stories for Beginners, Level 2 (Translated by me, since Alexandra is only a beginner, and couldn't say all of this in English, yet.)



These stories are just right for beginners!

All of the words are simple, and can be read according to their spelling.
(Now, that's important since I find general English spelling very complicated for students!)

The book is funny and surprising, which makes it more fun to read.

Also, the word count in every story turned it into a game.

Every time I wanted to read more words.
Overall I've read more than 2000 words!

That is a lot!

I warmly recommend the stories to others who are just starting out!


A FREE BONUS GIFT INCLUDED
(Also sold separately)
English Short Stories for Complete Beginners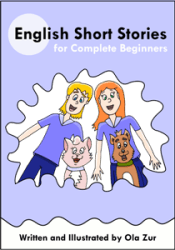 54 pages long


Fully illustrated


Simple and easy
This booklet is a great addition to the English Short Stories for Beginners bundle.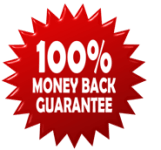 It Is Not a Risk for You 
to Buy the Book.
To make sure you don't take
any

risks with this purchase,
I include this Money-Back Guarantee
:
If, at any time, during the first 30 days after your download, you are not satisfied with 
English Short Stories for Beginners bundle
– just let me know and I will give you a
full refund
, no questions asked.