English Short Stories
for Complete Beginners

Download it, Print it out,
and Use it with Your Students
Ideal for
complete beginners
or
kids learning English:
54 pages long


Fully illustrated


Simple and easy
Let's face it.
It can be a real challenge to find stories and activities which are suitable for your students. This is especially true if they are beginners.
Most stories have at least some of the following flaws:
Too

advanced

, or too complicated for beginners



Hard

to understand



Not

really interesting


Contain

idioms

and other advanced vocabulary structures



Too long
These things tend to reduce the student's motivation and make the lessons less effective.
If you are facing these problems as a teacher,
then it's good you found this page
.
My name is Ola Zur and I'm the editor of Really Learn English and the author of this special storybook.

I've been teaching English for years and one of the first things I had to learn (the hard way) was the scarcity of good and easy stories for complete beginners.
Complete beginners are those learners who have just learned the alphabet, learned the basic simplified sounds of the letters and hardly have any vocabulary.
The next step for them is to read very short and simple stories. However, most stories at this stage are either too complex or simply not interesting.
I've searched extensively for such simple and interesting stories, but with very little success.
Therefore, I began doing what many other teachers do –
I prepared my own stories.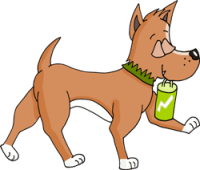 Preparing the stories was very time consuming, but at the same time, it was very successful.
The results were clear:
The students were much more motivated to learn and practice.


The lessons were more enjoyable and far more effective.
You don't have to do what I did!
That's right. You can take advantage of my work and use these simple yet funny stories in your classes.
Simple and

easy

stories


Specifically

designed

for complete beginners


Fully illustrated by the author to provide expressive visual aids


Useful to teach reading, basic sentence structure, and practice basic sounds of letters


Funny and

enjoyable
And above all: a great motivation booster!
You will save countless hours of work and preparation.

What's special about this book?

It is simple enough for absolute beginners.
It practices both very basic vocabulary as well as very simple one-to-two syllable words.
It uses a great deal of repetition for maximum retention.
Furthermore, it is rich in illustrations and full of humor. This is a rare combination, since most books need to compromise one for the other.
More importantly, this storybook is specially built so that your students will be able to remember and use what they have learned.

This story book is ideal for:
ESL/EFL students on their first steps after learning the alphabet


Kids learning English

It is
not

suitable for:
More advanced students who read very well and have good basic vocabulary.

Screenshots:
Additional special features:
1)
You can read it on-screen without printing
.
The text is big and readable and you can read the stories with your students right from the screen.
2) You can easily use print-outs of this guide with your students.
Upon purchasing the guide you are granted permission to print out or photocopy copies for your students. You can use these copies as lesson materials, class worksheets, homework assignments, quizzes and tests.
The guide is specifically designed to be printer friendly. It is written in easily readable type.

Can't I get all this materials elsewhere for free?
I seriously doubt it. After years of searching I haven't found anything like it online for free (or for pay!).
As I said, easy + funny = rare combination.
Most stories are either easy or funny, not both.
That's the reason so many teachers are forced to create their own materials.
So take advantage of this opportunity and get your copy for merely $9.95. This is no match to the countless hours you will be saving.

This is a fully illustrated storybook.
You can purchase it right here and get your copy immediately, or you can take advantage of the following limited time offer:
Buy the "English Short Stories Book and Workbook" and get the "English Short Stories for Complete Beginners"
for free!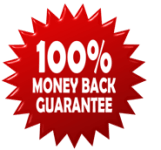 It Is Not a Risk for You 
to Buy this Book.
To make sure you don't take
any

risks with this purchase,
I include this Money-Back Guarantee
:
If, at any time, during the first 30 days after your download, you are not satisfied with the storybook – just let me know and I will give you a
full refund
, no questions asked.