Welcome!
Thank you for confirming your subscription to the Short Stories mailing list.
Click Here for Step-by-Step Rules, Stories and Exercises to Practice All English Tenses
It's great to have you with us! :)
A welcoming e-mail is already on its way to you.
Let's begin with the first lesson.
Table of contents
The online lesson with illustrations
Download lesson's summary, worksheet and answer sheet
English
Helping Verbs Course
Intro
Welcome to the Helping Verbs Course!
In this course we will thoroughly cover the primary English helping verbs:
BE, DO and HAVE.
These are three of the most common English verbs, as well as some of the most confusing ones.
So what should you expect from this course?
Short and to the point weekly lessons
(we will gradually go step by step)



Clear explanations



Examples and illustrations



Exercises + Answers
The lessons will be arriving by e-mail, so make sure you are receiving my e-mails properly.
So let's start!
Lesson 01
The verb BE
Quick note:
In the simple present tense the verb BE has these three forms:
I =>

am





She, he, it =>

is



We, you, they =>

are
We will use these forms in our examples and exercises.
Now, before going over BE as a helping verb, it's important to go over some of its other basic meanings.
In this lesson we will go over two of the meanings of the verb BE.

The meanings of the verb BE:
1. Exists
In this meaning BE usually comes with there:
There is = exists
There are = exist
There is a rabbit inside.





There is nothing in the fridge.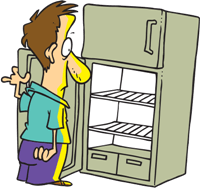 There is a problem...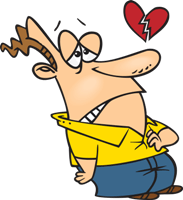 There is a difference between the balloons.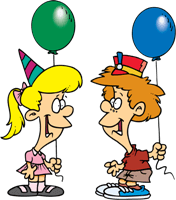 There are crazy people in the world.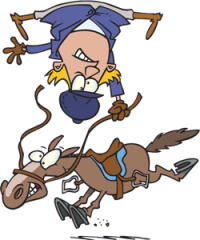 2. Happens
The party is tonight.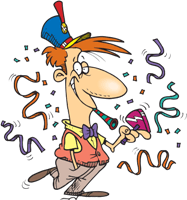 The meeting is down the hall.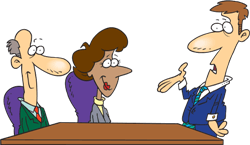 Come, it is over there.




English Helping Verbs Course,
lesson 01 download
Download instructions for lesson 01 of the English Helping Verbs Course:
Right-click the link, and select "Save As" to download.
Inside you will find lesson's summary, worksheet and answer sheet.