English Plural Nouns, a Step by Step Guide
This 30-pages booklet gives you a clear and easy tutorial on making English plurals.
Full lessons on:
How and when to add S / ES / IES


Irregular plural nouns


Nouns with identical singular and plural forms


Plural-only nouns


Countable and uncountable nouns

All lessons include many examples and exercises, as well as a real story to practice all plural forms in action.

At the end of the guide there is a FINAL TEST.

What's special about this guide?
This guide uses specific pedagogical methods to ensure your students enjoy a smooth ride to understanding the most important basics of making plural nouns.
More importantly, this guide is specially built so that they will be able to remember and use what they have learned.

Additional special features:
1)
Easy navigation using a clickable file
.
You can navigate easily using the built in bookmarks and clickable table of contents.
2) You can easily use print-outs of this guide with your students:
Upon purchasing the guide you are granted permission to print out or photocopy copies for your students. You can use these copies as lesson materials, class worksheets, homework assignments, quizzes and tests.
The guide is specifically designed to be printer friendly. It is written in easily readable type, and the exercises are well spaced to fit your students handwriting.

Can't I get all this data elsewhere for FREE?
You can get some data for free. There are good resources for teachers – on this site, as well as on many others.
But you know how the saying goes: "nothing is for free."
You may not pay with money, but you will pay with your time. You may also pay by compromising on quality.
This guide is very unique, online and offline.
I used my experience with ESL students, as well as specific educational methods, to build this step by step guide. It contains the basic elements you need for your lessons.
It can provide you and your students with an effective learning experience.
You can purchase it right here and get your copy immediately, or you can take advantage of the following offer:
Buy the
English Short Stories Book and Workbook
and get the
English Plural Nouns – a Step by Step Guide
for free!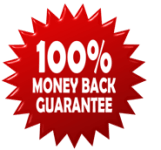 It Is Not a Risk for You 
to Buy this Guide.
To make sure you don't take
any

risks with this purchase,
I include this Money-Back Guarantee
:
If, at any time, during the first 30 days after your download, you are not satisfied with
English Past Tense – a Step by Step Guide
– just let me know and I will give you a
full refund
, no questions asked.