Top Facebook Pages for English Language Teachers

Facebook
can be an excellent resource for teachers of the English language! Did you know there are Facebook pages solely dedicated to English teachers?
Click Here for Step-by-Step Rules, Stories and Exercises to Practice All English Tenses
In this article, we list and review some of our favorite Facebook pages for English Teachers. To view and "like" these pages, click on the links provided.
Please note that you must be logged in to your own Facebook account to view these pages. If you do not have a Facebook account, you can sign up for free here:
www.facebook.com
.
One tip before we start: Don't just "like" these pages! Become an avid user and interact with others. Share posts, leave comments, and reply to comments left by others. Most of all, have fun! Facebook is a great way to meet and interact with an entirely new community of teachers from all over the world! 
Okay! Let's get started!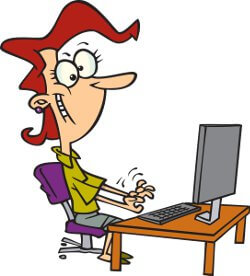 Top Facebook pages for English teachers
Click on each page name for a link and review about the page. Pages are listed in no particular order!
1. Teaching English - British Council
Teaching English - British Council
is just one of the fabulous pages offered by the British Council to accompany their website
Teaching English
.
Teaching English - British Council regularly posts about resources and classroom skills, ELT events, and the British culture. This is a fantastic resource for all English teachers, especially those who teach
British English
.
Here are a few other Facebook pages for English teachers operated by the British Council:
I also get a lot of great resources from their pages for language students, such as
Learn English - British Council MENA
. They even have separate pages for children and teens!
(Return to top)


2. Grammarly

Grammarly
is a great tool for any educator! This page accompanies
www.Grammarly.com
, a tool used for proofreading writing and checking for plagiarism. "Like" this page for fun grammar tips and lively discussions!
(Return to top)


3. Teaching Resources
You don't want to miss this one!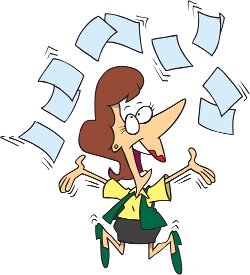 The
Teaching Resources
Facebook page was created by retired teacher, Laura Candler, to share advice and ready-to-use classroom resources. It accompanies her fantastic
website
and
blog
. Laura's resources are useful for all types of teachers!
Make sure you "like" Laura's page for teaching tips, advice from other teachers, and amazing free resources from Laura's ever-growing collection! Topics include Literature Circles, Learning Centers, Classroom Management, and academic subject areas such as math, literacy, science, and social studies.
(Return to top)



4. Real English
Michale Marzio, a Real English team leader, moderates the
Real English
Facebook page. This fabulous page is for students and teachers of the English language. It accompanies the resourceful
website
of the same name.
Fans of Real English will enjoy the variety of resources provided on this page! There, you will find tips, exercises, advice, lessons, and information for English teachers and students!
(Return to top)


5. Rachel's English
If you need pronunciation videos for American English,
Rachel's English
is your one-stop shop! Rachel is an experienced ESL teacher who creates and shares excellent how-to videos covering various topics in American English pronunciation. She has posted tons of free videos for her fans!
These videos are super helpful and easy to understand! You can easily share the videos in your classroom or watch them yourself to better understand how to help your students improve their accent and pronunciation.
(Return to top)


6. Teaching Ideas
We all know how busy teachers can be!
Mark Warner, the creator of
Teaching Ideas
, wants to make your job a little easier. As a fan of his page, you will receive links to thousands of creative lesson ideas, activities, videos, and resources to use in your classroom. These free resources are contributed by teachers around the world and cover many topics and subject areas, including classroom management.
(Return to top)


7. Songs for Teaching
Music is a great way to teach content in any classroom! It is fun and is an effective memory aid.
Songs for Teaching
offers thousands of children's songs, lyrics, sound clips, and teaching suggestions.
These are some of the categories of songs they share with their fans:
Languages
Reading and Language Arts
Life Skills Songs for Children
Science Songs
Mathematics
(Return to top)


8. Teachers of English to Speakers of Other Languages (TESOL), Inc.
Stay informed!
Teachers of English to Speakers of Other Languages (TESOL), Inc
is the Facebook page that accompanies
tesol.org
. This is a professional organization for English language teachers, headquartered in Alexandria, Virginia, USA. TESOL's mission is to ensure excellence in English language teaching to speakers of other languages.
"Like" this page to connect with other English language teachers across the world! In addition, you will receive regular updates and all of the latest TESOL news.
(Return to top)



9. Teacher's Pet
Teacher's Pet
aims to provide "everything a teacher could need, all under one roof!" They have a fantastic collection of display resources, teaching aids, games, tips, projects, and activities that they regularly share with their Facebook fans.
Teacher's Pet also helps teachers connect with other teachers and share ideas and resources! Check it out!
(Return to top)



10. Language Teaching Professionals
Do you keep up with the latest developments in educational research and educational psychology?
Language Teaching Professionals
was established by David Paul to support the professional development of language teachers. Fans of this page will see regular posts regarding research, articles, and developments in language education and educational psychology. Posts also include teaching tips, educational videos, and links to fantastic resources!
(Return to top)


11. TED
This is a must "like" for every teacher! In their own words,
TED
is nonprofit devoted to ideas worth spreading! They have an extensive collection of talks by people from all over the world, covering all sorts of topics! And all of their videos are free! What's not to like about that?
Fans of this page will have TED Talks delivered directly to their Facebook news feed. Further your professional development with TED talks and share them with your students!
(Return to top)


12. Grammar Girl
Mignon Fogarty, the creator and host of Grammar Girl, is the author of several books about grammar and writing.
Grammar Girl
's witty Facebook page provides short, friendly tips to improve your writing! She writes easy-to-understand explanations that you can use in the classroom to explain complex grammar rules to your students.
Here are a few recent topics from her page:
How to use possessives and gerunds
How to correctly use an apostrophe in New Year's Eve
Is "gifting" a word?
When is "w" a vowel?
(Return to top)


13. Teachers with a Sense of Humor
Teaching can be a stressful job! Sometimes, we just need to laugh! That is why we've included pages 13 and 14 on this list.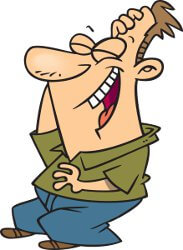 Teachers with a Sense of Humor
is the perfect page for teachers with a sense of humor! The moderators and fans regularly post humorous teaching jokes, cartoons, pictures, and even the occasional funny student error!
(Return to top)


14. English Jokes
English Jokes
is a great place to find cartoons and jokes about the English language and life in general! Visit their page whenever you are in need of a little laughter. Remember, laughter is the best medicine!
(Return to top)


15. Really Learn English
And, of course, you must not forget the
Facebook page for Really Learn English
! It is THE resource for English teachers and learners around the world! On our Facebook page, you will find
Helpful resources for English teachers
Teaching tips and ideas
Funny stories and teacher jokes
Lively discussions about teaching and the English language

Click on the picture below to join our community of educators!

(Return to top)
Get Updates, Special Offers, and English Resources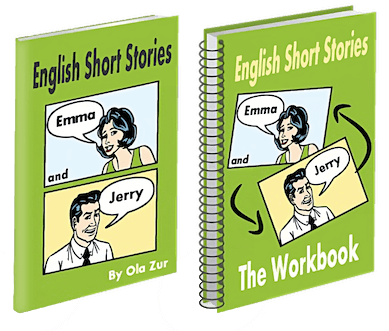 By submitting your email, you consent to receiving updates and newsletters from us and to the sharing of your personal data with third parties for the purposes of sending you communications. We will not spam you. You can unsubscribe at any time. For more information, please see our privacy policy.