Computer Assisted
Language Learning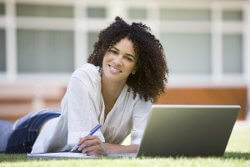 Computer assisted language learning is becoming increasingly popular. There are several different types of computer assisted language learning:
Click Here for Step-by-Step Rules, Stories and Exercises to Practice All English Tenses
Language learning through software
Language learning through the internet
Language learning through a company and lessons created for you
Each type of learning has its advantages and disadvantages.
Language learning software
From the beginnings of electronically assisted language learning, with records, tapes, and then CDs, we now have computer assisted language learning software.
One of the best known companies in this field is
Rosetta Stone
(www.rosettastone.co.uk) who offer courses in a number of languages, including English as a foreign language.
Like many companies who sell computer software to help you learn a language, the courses consist of:
Language elements, including vocabulary and grammar


Games to help learning 


Mobile elements that you can load onto mp3 players and use at any time.
Rosetta Stone also includes practice with native English speakers.
Advantages and disadvantages
The advantages and disadvantages depend on the specific software you purchase, but the advantages may include:
You can work at your own speed and whenever suits you

You know exactly how much it will cost you. You won't have extra costs to extend the course, or take extra classes


You can learn anywhere you want


You can be sure the materials are written by expert and experienced professionals
Some of the disadvantages include:
You will have little interaction with other students


The opportunities to speak English in real situations is limited


You will only hear a limited number of voices and accents


The opportunity to ask questions is often restricted or not available


Sometimes the courses can be expensive

Using the Internet for computer assisted language learning
There are many sites that are very useful for learning English.
The advantages and disadvantages are broadly the same as for language learning software, although the websites are sometimes free, and the standard of instruction will vary.
Really Learn English (this website) has many useful sections for English learning, such as:
English

Vocabulary

Activities
Easy English

Grammar
English Word

Pronunciation

: Improve that Accent!
Learn to

Write

in English
English

Reading

Practice
Freebies

– Learn English for Free!
ESL

eBooks
In addition, here is a list of some useful English learning websites that can help for self-study (for both American and British English):
LearnEnglish | British Council
Learn English Free Online
TalkEnglish.com
English Club
ESL Gold
Englisch Hilfen
English Grammar Online 4U
ESL Desk
English Page

Computer assisted language learning through a company
There are a number of language schools which offer computer-based learning programs. These generally include lessons via Skype (or similar software),
exercises
to complete, and links to websites with extra resources.
These can be a cheaper option than classes, and are a great solution if you do not live anywhere you can take classes.
They are more flexible than language learning software or websites.
Getting the most from computer assisted language learning
Whichever method of computer assisted language learning you choose, it is important to practice as much as possible, and to use any other methods possible to complement your learning.
Get Updates, Special Offers, and English Resources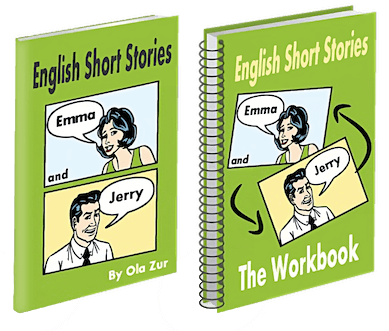 By submitting your email, you consent to receiving updates and newsletters from us and to the sharing of your personal data with third parties for the purposes of sending you communications. We will not spam you. You can unsubscribe at any time. For more information, please see our privacy policy.