How to Find the Best English Language Schools – UK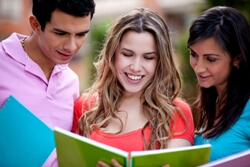 If you want to improve your English fast then you should consider studying in an English speaking country, and the UK is one option.
Spending time in an English speaking country is a great experience. You will meet students from other countries, and be able to use the language in everyday situations.
If you want to find the best English language schools, UK or anywhere else, then you need to know what to look for.
Click Here for Step-by-Step Rules, Stories and Exercises to Practice All English Tenses
Advice for finding the best English language schools (UK)
Is the language school registered?
If it is in the UK then it should be registered with The British Council, and the school's literature and website will show this clearly. This registration shows that the school meets minimum standards of facilities, teaching and organization.
How many teachers are there?
What are their qualifications? A good school will have a mixture of teachers, but should have some who have diploma qualifications. The school's website may have pictures and biographies of the teachers and this will give you some idea of how experienced they are.
Are the staff checked for criminal records?
This is very important. Some schools don't check their staff and if you're sending your kids to study there you want to be sure it is safe.
What accommodation is available?
Some English schools provide accommodation in schools or hostels but most send students to stay with local families. Are these families checked? Do they cater for special dietary requirements? Check these things out if they are important to you. There may be alternative accommodation options available, at different prices.
Does the school have a syllabus?
Do they follow set books or do the teachers do what they want? What proportion of the lessons is
grammar
/
conversation
/
games
? These things may be important to you so it is a good idea to ask.
What age group does the school teach?
Some schools specialize in teaching adults, some teenagers and some younger kids. Make sure you choose one that has expertise in the right age group.
Do you want specialist English tuition?
Some schools can offer 1 to 1, individual tuition. This is usually more expensive. Other schools can offer specialist business English, exam tuition, legal English, financial English, academic English or medical English for example. Find one that suits your needs.
Bear in mind that if you want to study for an exam then a language school in the UK will usually concentrate on the
UK-based exams
such as the Cambridge exams (KET, PET, FCE, CAE, CPE and the BEC business exams) and the IELTS exam, rather than the TOEFL.
How much time do you want to spend there?
Most students go to summer language schools for 2 weeks, but a longer time may be better for you. So make sure the lessons won't be repeated after two weeks.
The most important thing to do when you are trying to find the best English language schools, UK based or anywhere else, is to ask questions and get as much information as you can. A language course abroad is a big investment and you want to make the decision that is right for you.
Once you do that, you can take that giant step to improving your English!
Get Updates, Special Offers, and English Resources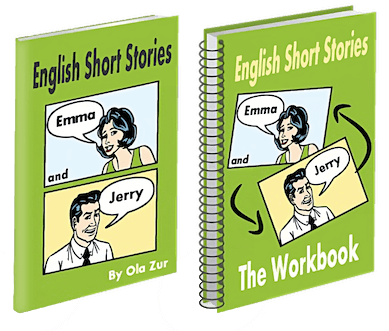 By submitting your email, you consent to receiving updates and newsletters from us and to the sharing of your personal data with third parties for the purposes of sending you communications. We will not spam you. You can unsubscribe at any time. For more information, please see our privacy policy.