English Teaching Jobs –
Moscow and Russia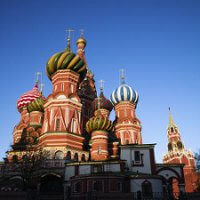 If you are looking for English teaching jobs Moscow is one of the most interesting places to work in.
Click Here for Step-by-Step Rules, Stories and Exercises to Practice All English Tenses
The capital of The Russian Federation and a center for both tourism and business, Moscow is a busy city with a lot to keep you occupied when you aren't working.
If you like history, high culture or popular culture you will find something to fascinate you there.
Some facts about working in Moscow
Moscow is large
Public transport is good but doesn't run 24 hours a day. Many language schools in Moscow require their teachers to work at different sites and travel between them, so make sure you check this before you accept a job.
Moscow is not a cheap place to live
Most cities in Russia are expensive, and Russia is almost as expensive as other European cities such as Paris or London.
Accommodation is particularly costly, so try to find a job where your employer organizes and pays for your accommodation.
The temperature in Moscow, and the rest of Russia, varies considerably
Summers can be as hot as 40 degrees Celsius, and winters can be as cold as minus 40 degrees Celsius.
Although you can buy clothes for every season there, you may find they are more expensive than you are used to.
Buildings are usually very well heated in the winter and air-conditioned in the summer.
Learning Russian
You will probably need to learn a little Russian to make the most of your time in Russia. Even if it is only the alphabet, this will help you find your way around the city and the transport system.
Documents and visa
Be wary of accepting a position if your employer is not preparing all your documents and arranging your visa. You could run into problems if your paperwork is not correct.
Russia is a very bureaucratic country and mistakes with your documentation could be costly.
How to find English teaching jobs in Moscow
Sites such as
www.tefl.com
often advertise jobs in Russia, most of which are in Moscow.
In addition to this, other sites such as
www.eslbase.com
have lists of language schools in The Russian Federation, although not every school is listed.
ESL forums may provide you with some links, and if you have contacts who are already there you will be able to find further information.
Working in Russia
The English language schools in Moscow are a combination of general schools and business English schools.
As it is such a large commercial area, business English is very popular there, and if you have experience teaching in this area you may find that you are in great demand.
The downside of this is that you may have to travel around the city to different locations, and travel time isn't usually paid.
Most teachers in Russia will teach a mixture of young learners (probably teenagers) and adults.
Hours can be long and in split shifts, as some classes are held before the working day and some after work. But this is not always the case.
Outside Moscow
Moscow is a vibrant city, but there are many other cities in Russia and the number of English language schools grows every year.
If you can't find a job in Moscow, it is worth looking at other locations, and then possibly moving to Moscow once you have some experience in the country.
Get Updates, Special Offers, and English Resources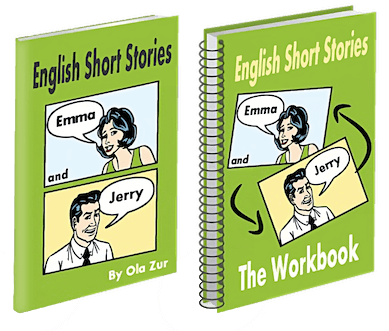 By submitting your email, you consent to receiving updates and newsletters from us and to the sharing of your personal data with third parties for the purposes of sending you communications. We will not spam you. You can unsubscribe at any time. For more information, please see our privacy policy.