How to Become
an English Teacher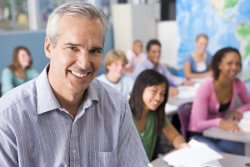 So, you want to know how to become an English teacher. Here you can read some great advice to help you.
Click Here for Step-by-Step Rules, Stories and Exercises to Practice All English Tenses
Teaching English as a foreign language is a great career, whether you see it as a long-term prospect, or a way to travel the world.
There are a lot of people who take courses to teach English every year, and even though it is an expanding market, they don't all find jobs.
So what can you do to maximize your chances?
Top five pieces of advice if you want to become an English teacher
1. Choose the right qualification
The most commonly recognized qualifications worldwide are the
Cambridge CELTA
(
C
ertificate in
E
nglish
L
anguage
T
eaching to
A
dults) and the
Trinity TESOL
(
T
eaching
E
nglish to
S
peakers of
O
ther
L
anguages) qualification.
With either of these, your chances of finding work in this field are dramatically increased.
Courses can be done worldwide, full time or part time, and now there is also a distance learning CELTA qualification available.
If you decide to do a course that is not CELTA or TESOL, make sure it has an element of teaching practice as many employers will not consider newly qualified teachers unless they have had assessed teaching sessions as part of their course.
(
Assessed teaching sessions
are lessons that the student teacher teaches, which a supervisor or trainer assesses.)
Many employers, particularly in the Far East, also require a college degree. It isn't always necessary, but it will help your chances of finding work. A major in English, education, or linguistics will improve your prospects even further.
2. Take a grammar course
Most teaching courses cover some
grammar
, but they don't teach grammar extensively. You will need a lot more grammar than you think when you teach, and it's unlikely you'll know it all.
If you can't find a grammar course, there are many
books
you can buy that will help you study it yourself, and there are also online grammar courses you can take.
3. Get some experience
It's not easy to get experience without the qualification but it is possible.
Try volunteering, or teach some private individual students for free if you can.
This will be invaluable in the classroom once you qualify, and it will also make you more employable as a teacher.
4. Read
This may be an unusual piece of advice but it will really help.
Read newspapers, magazines and books. Try to look at the different kinds of English used and think about them critically.
When you come to teach classes, this will really help you, as you will have a bank of resources to draw on.
5. Learn another language
It is not necessary to know another language to teach English to speakers of other languages, but it can help. Even if it is only to help you integrate in the country you are working in, it can make a huge difference.
Learning a language also helps you realize what your students are experiencing, and some of the problems they face.
It can also help in the classroom if your students are asking each other questions in their language. Sometimes you can understand them and reply in English.
Even if you follow this advice on how to become an English teacher, it is not a guarantee of a job, but it will make you more employable, and it will help you once you do start working.
Good luck!
Get Updates, Special Offers, and English Resources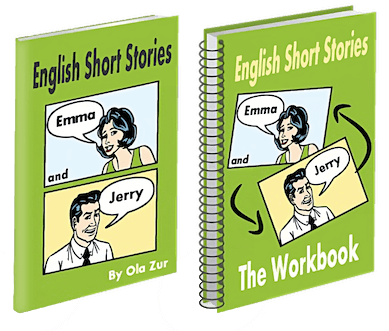 By submitting your email, you consent to receiving updates and newsletters from us and to the sharing of your personal data with third parties for the purposes of sending you communications. We will not spam you. You can unsubscribe at any time. For more information, please see our privacy policy.