Learn English through
Songs and Music
An Interview with
Jason R Levine
Fluency MC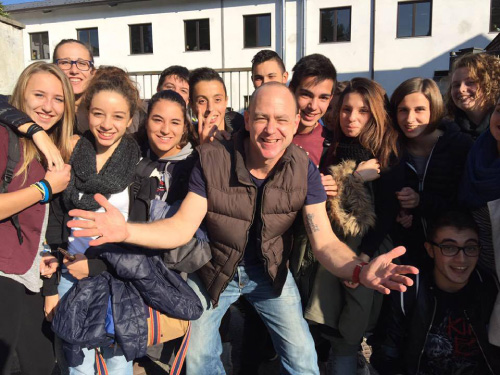 Jason R Levine (also known as Fluency MC) does something refreshingly new and hip in the English teaching world: he teaches English through rap music!
He is an English teacher, teacher trainer, "knowledge entertainer," and creator of the
English Workout Method
. He has taught English and given workshops in 17 countries over the past 18 years.
In this interview, Jason tells us more about his teaching methods, and shares valuable advice for teachers and learners of English.
So without further ado, here is Jason!
1. Please tell us a little about yourself. You were in the music business; how did you get into teaching?
I was born in Boston, Massachusetts and raised there and in St. Louis, Missouri. Then for nearly 25 years I lived in or around New York City. I currently live in Paris, France with my wife and two children.
In college I majored in psychology with a focus on education and adolescent development. I was also a hip hop dj. After graduating I tried the music business for a bit before discovering it wasn't my thing. My passion was education, and soon I discovered the many joys of challenges of English language teaching. 
My first job as an English teacher was with a group of adults from Central America living and working in Sunset Park, Brooklyn. I loved it and quickly signed up for the CELTA (Certificate in English Language Teaching to Adults) and then did an MA in TESOL (Teaching English to Speakers of Other Languages).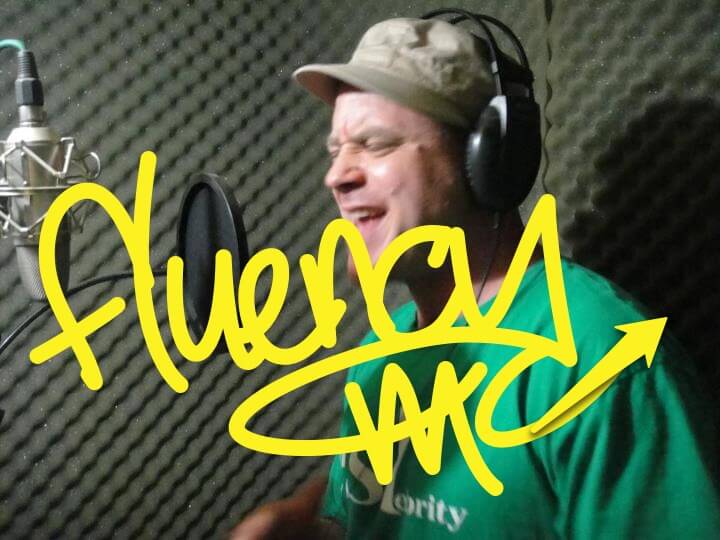 2. What do you think is the fastest way to really learn English?
Just follow the 3Rs: Relax, Repeat, Remember.
By "relax" I mean interact in English in ways you truly enjoy, such as watching short videos, reading light blogs, listening to podcasts, playing video games, singing along to songs, and chatting in social media. 
They should be activities that are so easy and fun to do that you want to repeat them. When you do meaningful, repetitive practice with English this way, you naturally remember the language. And this builds the confidence you need to use the language accurately and fluently. 
As my good friend and colleague Chuck Sandy put it in a recent blog post, "Practice builds accuracy. Accuracy builds confidence. And confidence builds fluency."

3. What has been your biggest success as a teacher?
It's been reaching so many English learners around the world, people of all ages, cultural backgrounds, and purposes for learning English. This has been possible thanks to the workshops for students and teachers that I do through Gallery Languages and the U.S. Department of State and the networks I've grown in social media, especially on YouTube and Facebook.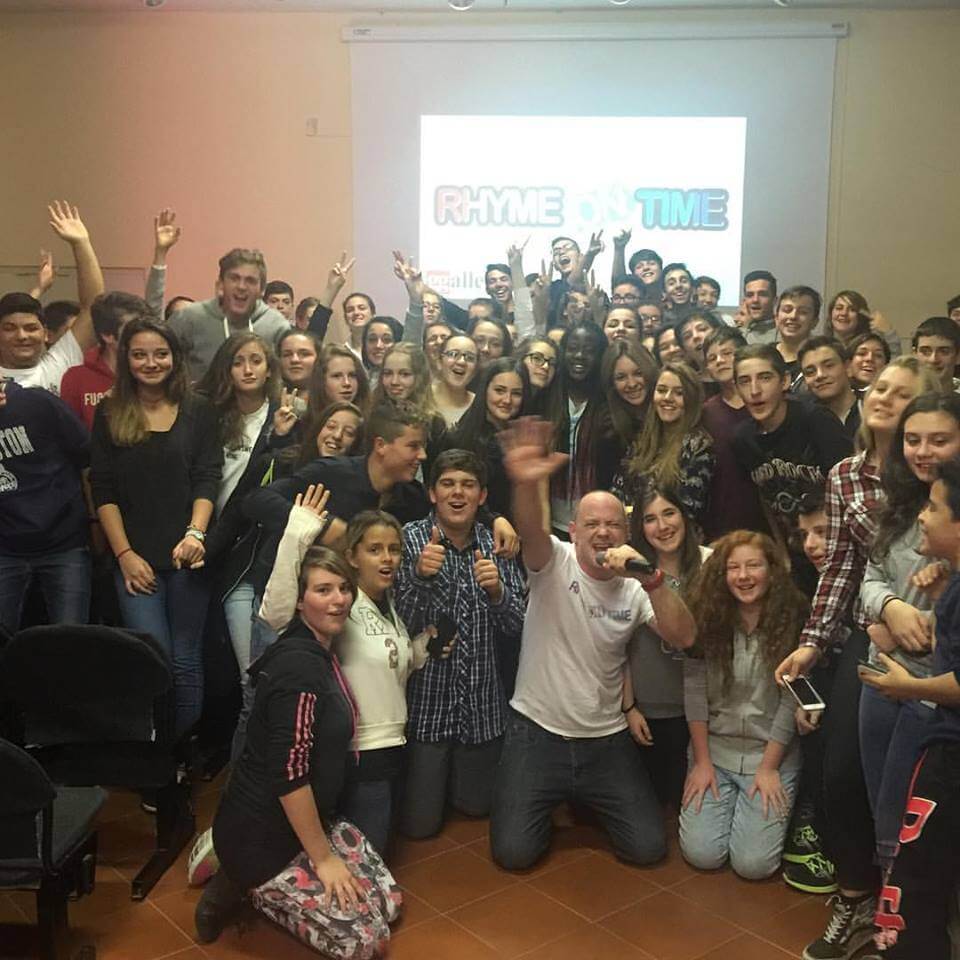 4. You talk about the "Intermediate Plateau," which I think many English learners can identify with. Can you tell us more about it?
I believe there are three components to language learning: Learning about the language, practicing the language, and using the language. The "intermediate plateau" is where you've learned a lot about English (e.g., grammar rules and patterns, vocabulary lists, features of pronunciation), but you can't move up.
The key lies in getting more practice. And by this I don't mean using English in real-life situations. Of course, you should use English in real life as much as you possibly can! But to advance quickly, you need repetitive input and practice with phrases and sentences for everyday communication. Without this practice, it is difficult (or impossible) to remember the language accurately and use it fluently.

5. In your teaching method, you put a lot of emphasis on practice. It really is a weak point for many classes and courses – simply not enough authentic practice. How can teachers give this point the massive reinforcement it needs?
I like that term you're using, "authentic practice." To me this means practice that is meaningful and engaging, doing activities like those I mentioned above. There are two main issues, I feel. 
First, there is not enough time in class to get this sort of practice. And second, so much of the material for out of class practice is boring or irrelevant or both.
Teachers can tap into what students like to do in English and encourage them to do it out of class. But this tends to work only for the most motivated students, not for all. 
This is why I created my online speaking practice program, The Weekly English Workout. At the moment, we are aiming at individual students doing self-study, but soon we will be selling it to schools.

6. Many of your videos present and practice different "collos" (short for "collocations"). These are word combinations that appear frequently together, and as a result "sound right" to a native English speaker. 
You work with them to help students get used to the right ways of saying things. That's immensely important! Many students know lots of different words, but don't necessarily know which words naturally go together. How does increasing "collocations vocabulary" increase fluency?
It's immensely important, indeed! (Nice collocation, by the way ;D). 
Learning the meaning of a word without learning its collocations is not enough. For example, it's important to know the definition of the verb "take." But you also need to know "take my hand," "take a shower," "take it easy," etc. The different nuances of "take" come through in the collocations. 
Highly fluent users of English have collocations like these "stuck in their heads." If I say the word "job," they can quickly produce collos such as "get a job," "lose a job," look for a job," "a job offer," "a full-time job," etc. How can they do this so easily? It comes from hearing and reading the collos again and again (and again!).

7. In your classes, you use chants (short songs based on rhythm and rhyme) you make yourself. That's so cool! How do students usually react to it?
When I first started doing it, they liked the songs and chants but were surprised by how shy I was when I rapped. Their encouragement helped me improve quickly. And this helped me get better at getting them involved (how could they feel comfortable doing it when I did not?).
These days I'm usually with groups of 100-300 students at a time, in a school auditorium or theater. And they get really into it! The best part is when they get on stage with me, sometimes doing their own material (rapping, singing, beatboxing, or dancing).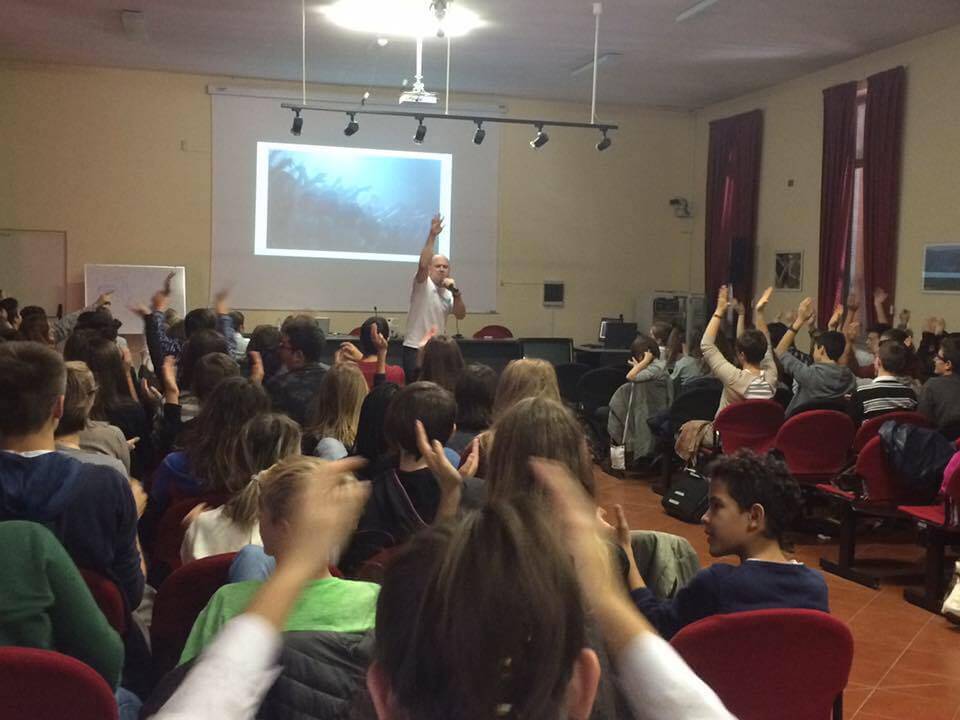 8. You have a highly unique program: The Weekly English Workout. It provides fun, intensive practice with conversational English. Please tell us more about it.
It includes a series of Video Workouts with me as your coach (getting your speaking skills in shape!), lifetime admission to weekly live classes in my online classroom, and lifetime access to the private Weekly English Workout Facebook group.
You can watch the Video Workouts at home or on the go. In these videos, we practice speaking English on a variety of topics. The vocabulary and grammar come from conversations between me and an actress. Sometimes you listen and repeat. Sometimes we practice with a chant. There are also many speaking exercises with audio files and scripts.
The weekly live classes and the private Facebook group are only available to Workout students. In the live classes, we practice with songs, games, movie clips, and more. In the Facebook group, students can upload their speaking practice for my evaluation.

9. Who is this program for, and who is it not for?
It's for intermediate English learners who need to improve their speaking and listening skills. You could be a professional who needs English for your job, a student preparing for an exam, a non-native English teacher who isn't a fluent speaker or someone planning to travel or live in an English-speaking country. The most important requirement: You are looking for an experienced teacher to motivate you to practice.
It's not for beginning students but it can be good for advanced learners who have limited speaking and listening experience.
Any student can join the Weekly English Workout Starter course for FREE. Just sign up here.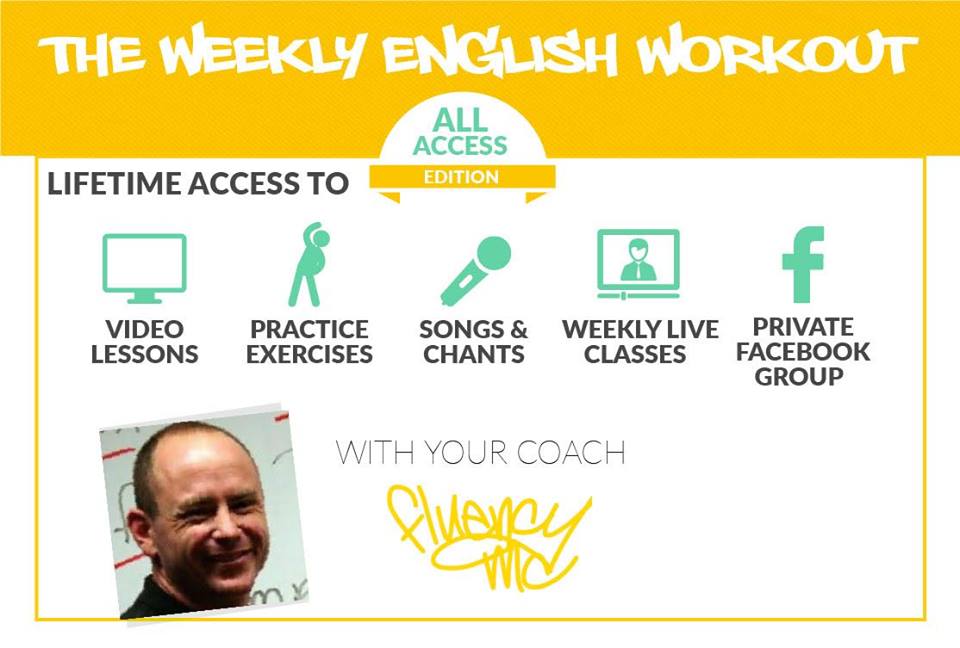 10. How can teachers use your program?
They can ask their students to purchase the program and use it out of class to supplement their lessons. Or they can contact me to discuss ways to present the program to their schools.
Teachers can also check out the Weekly English Workout Starter course for FREE here.

11. Please share some results your students have gotten from the Weekly English Workout.
The most common thing they say is that they feel more confident speaking English (especially in everyday situations) and understand English more easily (especially "fast", authentic English). 
They also report being able to remember vocabulary and grammar better and use it more naturally in conversations. In addition, they have great fun interacting with me and with one another in the Facebook group and during our live classes. This is highly motivating for them (and also for me!)

12. What surprises await us in the future? Are there any future projects or videos you are working on?
I'm writing a lot of new songs and hope to make videos for them soon. Recently, I've been collaborating with more teacher-musicians. Several really cool projects are in the works. Please stay Collo-Tuned! 
Bio:
Jason R. Levine (also known as Fluency MC) helps English learners around the world practice their way to fluency. He is the creator of the new online speaking practice program, the Weekly English Workout. Both English learners and teachers can try his free Starter Course by going here. 
Jason is currently doing Rhyme On Time student workshops at schools across Europe and teacher development with Linguaid and Gallery Languages. For further information and booking, please write to him at [email protected].
Thanks a lot for sharing, Jason! I wish all students and teachers of English utilize fun and uplifting activities to take their English to the next level :-)
Get Updates, Special Offers, and English Resources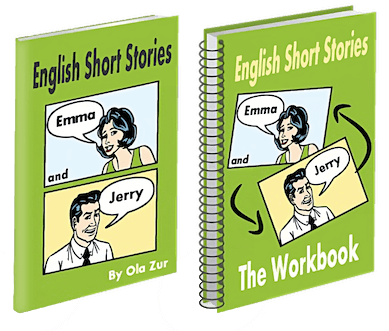 By submitting your email, you consent to receiving updates and newsletters from us and to the sharing of your personal data with third parties for the purposes of sending you communications. We will not spam you. You can unsubscribe at any time. For more information, please see our privacy policy.