Online Tutoring Jobs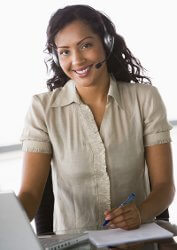 Online tutoring jobs can be a great solution if you want to teach English as a foreign language, but circumstances mean you can't travel abroad and there are no language classes near your home, or simply because you would like to work from home.
Click Here for Step-by-Step Rules, Stories and Exercises to Practice All English Tenses
What does an online tutoring job involve?
As an online tutor you will probably have a regular time to contact your student(s). This may be through a program such as
Skype
, or you may work for an organization which has its own software program.
If this is the case you will be given training on how to use it.
During your contact time, which is usually
half an hour, 45 minutes or an hour
, you will be expected to cover useful and relevant materials.
If you are working for a company they may give you materials to use.
These can be emailed to your student in advance, or provided during the lesson. Some companies use software which allows you to see what the student is typing as they are doing their work.
Sometimes you will also have to give your student
homework
, grade it and return it before the next session.
Many online tutoring jobs are for
conversational English
but that does not mean that you should not have a plan or outline for your lesson.
Conversational English does not just mean you chat to your student, although you may be able to allow some time at the end of the lesson for this.
What do you need to become an online tutor?
Obviously, you will need a reliable computer with enough memory to run the software you need.
You will also need a pretty fast broadband connection.
Internet through dial-up, or through mobile broadband dongles is not suitable for online tutoring jobs where verbal conversation or video is required.
You will usually have a regular time to contact your student(s) but often they will be in a different time zone than yours, so you may need to work unusual hours.
You do not usually need any particular teaching experience to be an online English tutor, but some companies do require experience.
A teaching qualification is always useful but some employers do not require this, particularly if they have developed their own materials for you to use.
How to find online tutoring jobs
Sometimes online tutoring jobs are advertised on the main ESL/EFL websites.
There are also some companies, including English First, that are increasing their online tutoring provision and it could be a good idea to contact them directly.
Pay, benefits and expenses
If you are offered a job teaching English online, check your contract
carefully
.
Make sure you know how many
hours
you will be asked to do, what time the lessons are (check the time zone!), and how much you will be paid
per hour
.
If you are required to do any training on company materials or software programs before you start, ask if this time is paid.
Some companies may give you extra help towards your broadband line or computer costs, but this is quite rare.
Also, check what happens if you can't teach. Do you lose pay, or lose your contract?
Online tutoring jobs can be useful if you can't leave home or if you are looking for a way to get more experience, so research them before you decide they aren't right for you.