Reaching Your English Goals
at NCC
An Interview with
Craig Machado


from the ESL Program at
Norwalk Community College

Craig Machado is the director of the
ESL Division at Norwalk Community College
in Connecticut, USA. An English teacher himself, Craig now helps hundreds of English students and aspiring teachers achieve their goals.
Craig's international experience as a Peace Corps member and English teacher led him to continue his career in the field of English as a Second Language.
He is now directing the ESL Division at Norwalk Community College, where he works with international students from all over the world with very different goals for their English skills in terms of their career and personal goals.
Craig took the time to answer a few questions about his experience at the ESL Division at NCC. Let's see what he has to share with us.

1. First of all, how did you become interested in the field of English as a Second Language?
I went into the Peace Corps in West Africa and became a TEFL teacher at the secondary level.
 2. Tell us a little about the ESL program at Norwalk Community College. Who is it for and who is it not for?
The program covers a wide range of students from beginners to those planning to get a college degree; we have both non-credit and credit courses. The latter focus on academic writing and reading.
We are diverse in terms of countries represented-over 80 and at least 50 different languages spoken. We do not, as a rule, work with literacy students. They are referred to adult education. Our students are immigrants, au pairs, tourists, and internationals.
3. As the different credit and non-credit courses were structured, what was the guiding principle behind the program?
The curriculum is designed to build students' language proficiency and is focused on helping them to pursue academic and career programs; students are able to take most credit classes as non-credit for reduced tuition (great for international students who don't need credits but need the courses as some of them transfer to other schools).
4. What special opportunities does your program make available to its students?
We have a digital lab for group and self-study, a website for self-access study, tutoring, full time advising, a certificate of English proficiency (19 credits of ESL, English and Public Speaking courses).  
5. Your ESL program includes several courses on academic writing and writing workshops. Why is this particularly important for your students?
Because many of them are moving to career and academic degree programs and they need to be able to write and speak reasonably well.
6. You also have a TESOL (Teaching English to Speakers of Other Languages) course available. Why have you decided to include this course, and what kind of students do you hope will participate?
We have not offered this course in a while, though it is still in the college catalog. We do, however, provide teaching practicum for grad students in TESOL who need to observe classes, meet with our instructors and in some cases, teach lessons for MA degree requirements.
7. Pronunciation and speaking skills are big challenges for English learners. How does your program help students with these fundamental skills?
We offer a low intermediate and intermediate pronunciation workshop for students in the lab; we have traditional (non-credit only) listening/speaking classes (some are using an online learning platform English Discoveries Online –EDO). We also have oral skills classes with a focus on academic listening and speaking (credit and non-credit).
8. You even offer free English tutoring to your students! Can you tell us a bit more about this special opportunity and how it has benefited the students and tutors? Are the tutors students themselves?
We have a part time ESL–designated tutor in the college's tutor center (16 hours a week of = hour appointments) and we have a small non-credit tutoring program for recent high school graduates who are still struggling with English.
This is also a kind of mentoring program where an instructor meets with a student for at least an hour a week per semester to go over class work and talk about academic plans.
9. What sorts of certifications or international tests are available to graduates of your program?
As mentioned before, we have a 19-credit Certificate of English Language Proficiency which is offered through all of the CT State community colleges with ESL programs. Students may also apply a limited number of ESL credits to degree programs that have humanities/liberal arts electives.
10. Finally, could you share a bit more with us about the special resources offered through the ESL program at NCC, such as faculty members, language labs, or visa support?
In addition, we have a full-time international student advisor, and she is supported by a part-time student worker and a faculty member.
Craig, thanks so much for sharing with us. Your programs offer a lot of great benefits to students and aspiring teachers!
Find out more about Norwalk Community College's ESL program on
the university's page
.
Get Updates, Special Offers, and English Resources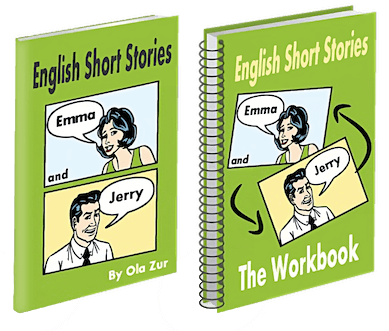 By submitting your email, you consent to receiving updates and newsletters from us and to the sharing of your personal data with third parties for the purposes of sending you communications. We will not spam you. You can unsubscribe at any time. For more information, please see our privacy policy.