Teaching English in Europe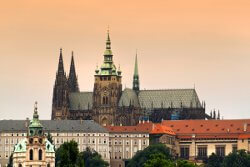 For many people who start in the profession, teaching English in Europe is their aim.
Click Here for Step-by-Step Rules, Stories and Exercises to Practice All English Tenses
Others would rather teach in South America, Asia, or Africa, but the variety of jobs in Europe, and the variety of cultures, definitely draws many.
Qualifications needed
For most teaching jobs in Europe you will need a
Cambridge CELTA
or
Trinity TESOL Certificate
, as well as a degree.
If you want to work in a European Union country, you will also need either EU citizenship or a work permit allowing you to work there. Countries outside the EU have their own visa and work permit requirements.
You do not always need teaching experience to teach English in Europe, but it will certainly help you
find a job
.
European students
If you work in Europe you will be likely to be working in a
private language school
.
These usually operate mostly in the afternoons and evenings, and there are often classes on Saturdays.
You will probably teach a mixture of young learners, teenagers and adults, as well as some business English lessons.
You may be hired as a general teacher, or as a
specialist teacher
if you have more experience.
Some opportunities for teaching English in Europe are at
universities
or
public schools
, but these are much less common.
You may also find opportunities for short-term work teaching teenagers in
summer camps
.
Where to work
The biggest EFL market in Europe is in
Spain
.
English lessons are becoming more popular among young people there as youth and graduate unemployment is so high and people are trying to get as many skills as they can in order to improve their job prospects.
Other European countries with high numbers of language schools are
Italy
,
Turkey
, and many of the Eastern European countries such as
Poland
.
When you are choosing a country in Europe to work in, there are a number of things you need to take into account.
Schools in some countries, most notably Spain, require some knowledge of the local language. This may limit your choices.
Remember that the climate in one part of Europe is very different from that in another.
Cultures, religion, food and other traditions are also very different and some countries may suit you more than others. So make sure you research your potential destinations
thoroughly
.
How to find a job teaching English in Europe
The internet is a great resource for finding EFL jobs.
Sites such as
www.tefl.com
have jobs from all over Europe and you can search by job type as well as country.
If you are already resident in a European country then you may find a job by contacting language schools directly.
In fact, most available jobs are never actually advertised because they are filled by people who are friends of someone who works in the school, or by people who have already contacted them.
How to make teaching English in Europe easier
Here are a few last pieces of advice to help you during your time teaching in Europe:
Be adaptable


Try to learn a little of the local language


Make friends with local people as well as colleagues


Keep your sense of humor
If you follow this advice then your time teaching in English in Europe should be fun and fruitful.
Get Updates, Special Offers, and English Resources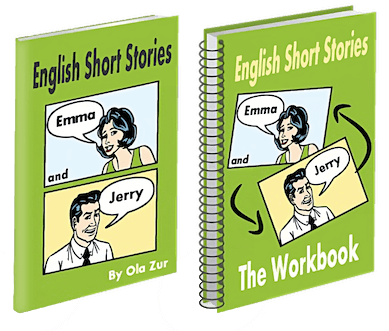 By submitting your email, you consent to receiving updates and newsletters from us and to the sharing of your personal data with third parties for the purposes of sending you communications. We will not spam you. You can unsubscribe at any time. For more information, please see our privacy policy.