Videos for ESL Students
Welcome ESL students :)
Click Here for Step-by-Step Rules, Stories and Exercises to Practice All English Tenses
We've gathered videos from three different online ESL programs, to help you find just the right one for you!
For more data visit:
Note: The videos you are about to see are used in these different courses together with additional learning aids, such as exercises, voice recording, dictations, etc. (Each course has its own methods.)
For additional videos visit the Learn English Video section.
And now, let's watch...

And another one:

And another one:
Get Updates, Special Offers, and English Resources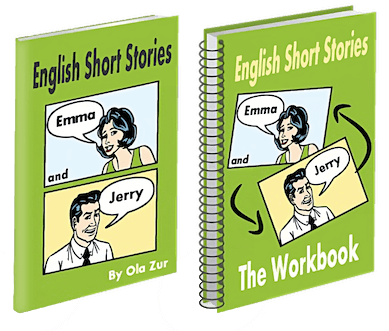 By submitting your email, you consent to receiving updates and newsletters from us and to the sharing of your personal data with third parties for the purposes of sending you communications. We will not spam you. You can unsubscribe at any time. For more information, please see our privacy policy.