Learning English Online
(Courses, Software and More)
The Internet is a great tool to use for learning English online.
Click Here for Step-by-Step Rules, Stories and Exercises to Practice All English Tenses
Online English Courses Reviews: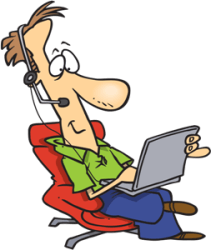 American Pronunciation Course
This is a self-study course that will show you exactly what Americans are doing to pronounce English and how you can do it, too. You can also read this interview with
Sheri Summers
, the creator of this course.
Real English Lessons
This unique set of lessons provides you with filmed, real and spontaneous English.
Watch different points of vocabulary and grammar, and then practice them using the interactive exercises. You can also read this interview with
Michael Marzio
, the creator of Real English.
The amount of resources is simply... well, overwhelming ;)
So let's put some order in place.
You want to learn English – great!

Where do you start?
There are many FREE resources, such as this site, where you can learn new things and improve your English.


The benefits?
It's free :)
In other words, very accessible.


The downsides?
A website typically needs funding to run, and so you will probably get some advertisement in your way.
Another point I've noticed on free English resource sites is that they tend to be more general.
What I mean is that you have many different pages, on many different subjects – which can be very helpful. However, they are rarely organized into a
path
. And when I say
path
, I mean
a structured series of lessons
, divided into
levels
, which you can follow
at your own pace
. You can advance from one lesson to the next, and in the end achieve your goal: a very
natural
,
usable
English
.
So as I was saying, the main downside of the many wonderful free English resource sites is that they lack this detailed plan.


So where to find this structured series of lessons?
A good place to go to is the online English course.

Fully featured online courses usually require a subscription fee (for example $10 per month). This can seem like a downside, but I actually think there is something really good about it. I know that if I pay for something, rather than getting it for free, then there are much more chances I would actually be using it. And courses don't work unless you use them, right? ;)

The next thing to know about paid online courses is that they tend to be more advanced: interactive lessons, audio lessons, video lessons, exercises, your own member's area where you can track progress, and much much more.

All these things are very nice, but there is one major issue that is the key point:
Because these are actual courses, you get to learn and practice LESSON AFTER LESSON, and so gradually improve your level of English. It is harder to get distracted that way ;)

So this was a rather long introduction, and now we get to the actual Reviews Section. In this section you can find reviews for different English sites, to help you find the best one for you!
Get Updates, Special Offers, and English Resources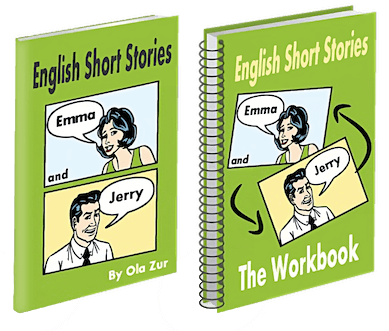 By submitting your email, you consent to receiving updates and newsletters from us and to the sharing of your personal data with third parties for the purposes of sending you communications. We will not spam you. You can unsubscribe at any time. For more information, please see our privacy policy.