Learn English Video
Welcome to the Learn English Video section.
Click Here for Step-by-Step Rules, Stories and Exercises to Practice All English Tenses
Videos are great tools to use when learning English.
They combine studying together with watching and so enrich the study experience. Just like 
English short stories
, only multimedia style :)
However, there are some things you can do that will really increase your benefit out of these videos.
First, you should read the article
Building Vocabulary and Some Common Mistakes
. It gives the Do's and the Don'ts of the subject. Key information...
Next, follow the lessons. Each lesson contains a video (from different sources on the web), a short glossary (a list of the new words + their explanations) and some practice for you.
That's about it.
Contact me
if you have any questions or would like to see a video on a certain subject. And of course, have fun...
List of English Video Lessons
Video Lesson 01 – Jay Mattioli the magician

Video Lesson 02 – Nathan Sawaya the Lego artist

Video Lesson 03 – A rap song about medicating children


---
Some people also find it helpful to listen to background music while studying. The music can help block outside noise and help create a more pleasant learning atmosphere. Of course, it does not replace proper studying, but it can sometimes make it a lot more fun!
You can try one of our video below and see for yourself :-)
Get Updates, Special Offers, and English Resources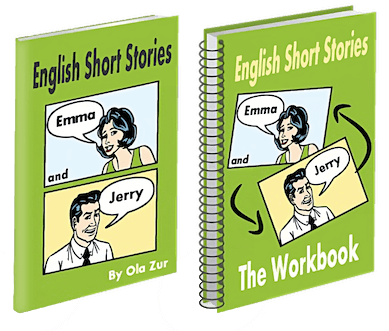 By submitting your email, you consent to receiving updates and newsletters from us and to the sharing of your personal data with third parties for the purposes of sending you communications. We will not spam you. You can unsubscribe at any time. For more information, please see our privacy policy.