Learn English, Video Lesson 01
In this video lesson we will learn some advanced vocabulary.
Click Here for Step-by-Step Rules, Stories and Exercises to Practice All English Tenses
The video was produced by
VOA (Voice of English)
, which has many great lessons and activities for English learners.
This video tells us about Jay Mattioli, a 28-year old magician.
Watch the video carefully, and do the practice.
The more difficult words are explained in a glossary just below –  use it when there is a word you do not understand or unsure of. (For the full definitions use a good dictionary.)
Tip:
write down all the new words you learn. You will need this in the practice section!
Glossary (by order of appearance)
Virginia
A state on the east coast of the US.
Inspiration
The person or thing that pushes you forward.
Youthful
Fresh and energetic, like someone young.
Image
The opinion about you that you give to the public.
Priority
The most important thing.
Money-raising event
An event where you collect money from people.
Word of mouth
Spoken communication.
America's Got Talent
An American reality TV series that shows different people with different talents.  
Day-to-day life
The everyday tasks and events.
Business
Work that you do in your job.
Following up
Staying in touch to make sure everything happens as planned.
Props
Small objects used during the performance.
Workshop
A place where things are made or fixed using tools.
Levitation
To rise and float in the air.
Setting up
Getting ready by putting everything in place.
What Other Visitors Have Written
Click below to see stories from other visitors to this page...

Get Updates, Special Offers, and English Resources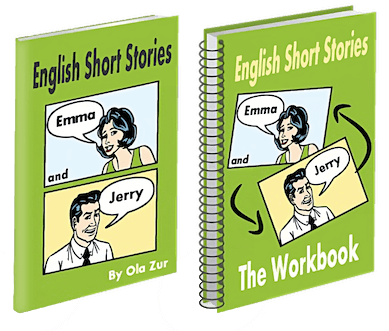 By submitting your email, you consent to receiving updates and newsletters from us and to the sharing of your personal data with third parties for the purposes of sending you communications. We will not spam you. You can unsubscribe at any time. For more information, please see our privacy policy.