Learn English, Video Lesson 03
In this video lesson we will learn some
advanced vocabulary
, as well as many
slang
words and
expressions
.
Click Here for Step-by-Step Rules, Stories and Exercises to Practice All English Tenses
This video is a popular
rap
song
. This means it actually uses a very fast and rhythmic speech. (
Click here to learn about using songs to teach English in your classroom
.)
What's good about this video is that everything the singers say and sing is
written on the screen
.
It also describes a very important subject (the treating of children with psychiatric drugs, such as
Ritalin
and others), and can be a good topic for encouraging debates in English.
Watch the video carefully, and do the practice.
The more difficult words are explained in a glossary just below – use it when there is a word you do not understand or unsure of. (For the full definitions use a good dictionary.)
Tip:
write down all the new words you learn. You will need them in the practice section!
Glossary (by order of appearance)
Glassy
That shows no feeling or emotion.
Flaunt
To show proudly something you have so that other people will be impressed.
Phys Ed
Physical education (sport and exercise taught in school).
Wanna
Want to.
Stuff
To fill with something.
Labeling
To describe someone in certain way, usually unfairly.
Drugging
To give someone drugs.
Howl
To make a long and loud cry.
'Bout
About.
To the letter
Exactly or completely.
'Em
Them.
Sedated
Made calm because of drugs.
Dumbed down
Made more dumb.
Regulated
Under control.
Suffocated
Feeling as if you don't have enough space or are not free.
Numb
Unable to feel, think or react normally.
Dominated
Controlled in an unpleasant way.
Speaks her mind
Says what she's thinking, speaks openly.
No more
Not any more.
Rocks the boat
Make trouble.
A tisket, a tasket, her mind is in a basket
Probably based on this line from a kid's song: "A-tisket a-tasket, a green and yellow basket."
("Tisket" and "tasket" don't have a meaning and were probably simply made up.)
Make a stand
To make a real effort to defend something or stop something.
'Cause
Because.
Get her ass kicked
To be punished or defeated.
Pop
To put something in quickly.
Pop a pill
To take a lot of pills regularly.
Still
Even more.
Distancing
To put far away.
Fulfill
Achieve.
Take a spill
To fall.
Makin'
Making.
Sparkle
Being full of life.
Materialistic
More about money and property than anything else (such as art, religion, etc.).
Gonna
Going to.
Droning
Talking about something for a long time without really saying anything interesting.
Oppressives
People who treat others in a cruel and unfair way.
Unfetter
To make free from something.
Prescribers
The ones who prescribe (tell others to have) medications and medical treatments.
Refer
To send someone to someone/something for help.
Wine
To drink wine.
Dine
To eat dinner.
Wine and dine
To enjoy good (and usually expensive) food and drink.
Salivating
To produce saliva (the fluid substance in your mouth) because you see or think about something tasty.
Deliver
To give control of someone to another person or group.
Fall for it
To be made to believe in something which is not true.
Chokin'
Choking.
Draining out
Flowing away.
Big pharma
The giant pharmaceutical corporations of the world.
Last stand
Soldiers holding a defensive position in the face of an extremely strong attack.
'Cause
Because.
Sabotage
To intentionally damage or destroy something.
Hand guns
Guns operated by one hand.
Hard facts
True and well proved.
Under siege
(Literally, surrounded by an army which is trying to make them to give up)
Seriously attacked or under pressure.
Cuz
Because.
Fatal
Causing disaster or death.
Stand for
Support.
Command
To tell someone to do something.
Get Updates, Special Offers, and English Resources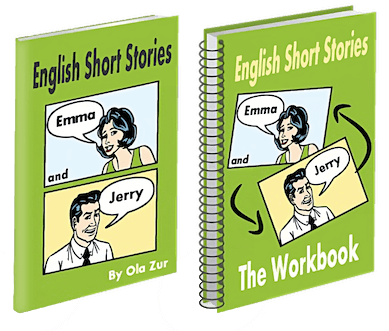 By submitting your email, you consent to receiving updates and newsletters from us and to the sharing of your personal data with third parties for the purposes of sending you communications. We will not spam you. You can unsubscribe at any time. For more information, please see our privacy policy.