Using Games to Learn English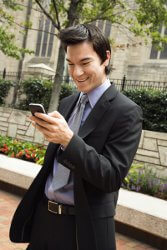 You may be going to an English class or trying to learn from books or a computer, but have you thought about
using games
to learn English?
Click Here for Step-by-Step Rules, Stories and Exercises to Practice All English Tenses
Any games you play with English speakers will help you improve your speaking and listening skills, but let's take a look at some of the
games
that will also help with specific skills.
There are two kinds of games we'll look at here.
We will start with
traditional games
, and then look at
computer games
and
online games
.
Traditional Games – Word Games
One of the most popular board games in the world is
Scrabble
.
In this game, each person has 7 "tiles" with letters on, which they place on a special board to make words. Each letter has a points value and the person who scores the most points with their words wins the game.
If you are not a native English speaker, then you may want to play this game with a
dictionary
. It can help with
spelling
and
vocabulary
.
If you play a computer or online version it will automatically check if your words are correct.
Other word games are:
Boggle


Pictionary
, where players draw a description of a word for others to guess. These can all help increase vocabulary.
Quiz Games
One of the most popular quiz games is
Trivial Pursuit
.
But there are now so many quiz games it is impossible to list them all . . .
Games based on TV shows such as "
Who Wants to be a Millionaire
" are also available as board games.
These games will test your comprehension and
vocabulary
.
Of course, it is fine to use a
dictionary
in case there are any words you don't understand. (Actually, you should!)
Many of these games are also available as electronic versions, but playing a board game with English speaking people will also help your
conversation
skills in ways that electronic versions probably wouldn't.
Online Games – Games to Practice English Skills
If you search on the internet for "games to practice English" you will find there are a lot of
quizzes
and
animated games
.
These usually help you with
grammar
,
spelling
or
vocabulary
. They are designed specifically for
students
.
Other Computer Games
If you enjoy
role playing games
or
strategy games
, there are many to choose from that could help you learn English, especially if they are interactive and you play with other people.
World of Warcraft
is very popular, and there are lots of opportunities to talk with other players to organize your strategies. There are many other similar games online.
Games consoles
such as the xbox, PlayStation or Wii are becoming more popular and although most games on these are action games, there are an increasing number of
puzzle games
,
word games
and
educational games
.

Hand-held devices
such as the PSP (PlayStation Portable) and the Nintendo DS also have games and activities that can help with vocabulary, spelling, and they even have recipe programs that can help with comprehension of recipes.
Lastly,
smart phones
and
tablets
or
pads
have apps (applications) that can help you learn English.
Whether they are specially designed for that purpose (such as vocabulary tests), or games such as Words With Friends (available on iPhones and Android phones) which is similar to Scrabble, they are games to learn English in an enjoyable way.