IELTS Exam 
What You Need to Know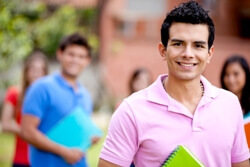 The
IELTS
exam is the
I
nternational
E
nglish
L
anguage
T
esting
S
ystem and is an international test.
Test Your English Online for Free: English Test | Proficiency Level
Click Here for Step-by-Step Rules, Stories and Exercises to Practice All English Tenses
It is recognized by academic institutions, corporations and immigration authorities
worldwide
.
According to britishcouncil.org, IELTS exams are taken by more than 5 million people, in 140 countries, each year! This makes the IELTS the
most popular English language exam in the world
.
There are two forms of the IELTS exam:
The general training version
The academic training version
Each version covers the 4 skills:
Grades
There is no pass or fail with the IELTS exam.
All candidates are awarded a grade from 1 (no knowledge of the language) to 9 (an expert user).
Grades are given for each individual module: speaking, listening, reading and writing.
An overall grade is then given, averaging these individual results.
Your results will be mailed to you approximately two weeks after you take the test.
For reference purposes, a
6.5
is between
B2 and C1
on the
CEFR
(
C
ommon
E
uropean
F
ramework of
R
eference) framework.
Some institutions do not recognize an IELTS grade more than two years old.
Academic or General?
If you want to take the IELTS exam to get into a university then you need to take the
academic training
version.
The IELTS is accepted by most universities in Australia, New Zealand, Great Britain, Ireland, Canada, and South Africa, as well as in around 3,000 colleges in the USA.
The grades universities ask for range from 5.5 to 8.5, although most universities require a grade between 6 and 7.
The general training version of the IELTS exam is either an immigration requirement, or evidence of ability for immigration, in countries such as the UK, New Zealand, Australia and Canada.
It covers more general topics than the academic version but requires the same level of English ability overall.
Test locations
The IELTS test can be taken in over 800 locations around the world. It needs to be booked in advance.
Many of the examination centers are language schools or universities, and they have strict guidelines that must be followed.
For example, you are not allowed to take personal possessions, particularly cell phones, into the examination room.
Preparing for the exam
If you plan to take the IELTS exam, you need to register and pay for it in advance.
It is very useful to follow an exam preparation course, as specific examination techniques, as well as English skills, will be taught.
If you are taking the academic IELTS in particular, you will need to know specific vocabulary for describing graphs, charts and diagrams, as this is one of the writing tasks on the exam paper.
In addition to taking an exam preparation course, there are a number of websites on the internet that offer practice IELTS tasks.
Some of them are free, but there are other sites where you can purchase past examination papers. These are very useful, as the more practice you can get at answering exam questions, the better you will be.
Whatever your reason for taking the IELTS exam, practice, prepare, don't worry, and good luck!
See also:
Academic IELTS TEST – Tips and Mistakes to Avoid
Get Updates, Special Offers, and English Resources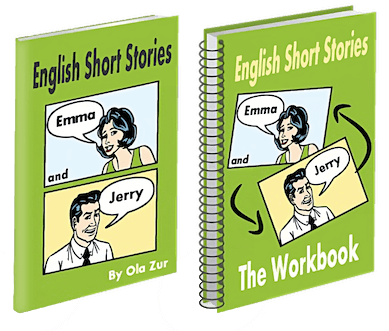 By submitting your email, you consent to receiving updates and newsletters from us and to the sharing of your personal data with third parties for the purposes of sending you communications. We will not spam you. You can unsubscribe at any time. For more information, please see our privacy policy.