Learn English Podcasts
"Learn English podcasts" are a great way to improve your English.
EnglishClass101.com
helps you do just that. Read all about it in the following review.
Click Here for Step-by-Step Rules, Stories and Exercises to Practice All English Tenses
www.EnglishClass101.com - Learn English with Podcasts (Sound Lessons)
Overview
This is a popular self-study learning course.

Levels
It offers English lessons in these levels:
Absolute Beginner


Beginner


Intermediate


Advanced
The lessons are also divided according to these subjects:
Student


Business


Work


Travel


Living


Family

Lessons
The lessons typically include:
Audio or video


Lesson's transcript


Vocabulary and definitions


Review questions


Some practice
The teachers are native speakers and you can listen to many different kinds of voices and speaking styles.
They focus on listening comprehension, and provide tools for reading comprehension as well.
Lessons are made to include current events, words, celebrities, and so on. So the content is very dynamic.

The fee
You can sign up for a FREE membership. This basically gives you access to some limited features. For the first 7 days it also gives you access to almost the entire site!


You can upgrade to the BASIC membership.
This costs $4 per month.


You can upgrade to the PREMIUM membership.
This costs $10 per month, and it gives you access to additional lesson features.

Plus, they give

110% Money Back Guarantee

on all memberships.

Personal impression
The site is very neat and welcoming. It has clear navigation, and the speakers in the audio files sound really friendly, so the atmosphere is very nice.
The English language they are using is up-to-date and modern.
There are plenty of lessons to improve your level of English, step by step.
However, I did see some problems:
The pronunciation recording software didn't seem to work for me, but maybe it has something to do with my own software.
Another problem I encountered was that the videos took a
long
time to load. So it wasn't so convenient. (The audio files, on the other hand, worked perfectly well...)
The lessons themselves are pretty good, with the following exceptions:
If you hardly know anything in English – it seems to be of too high level for you. You should have some basic knowledge in English to start.
Also, in some cases I noticed the teachers using vocabulary that was a bit too advanced for the level of the lesson. So you really need to make sure you understand what they say, and use a good dictionary when you don't.
Other than that, englishclass101.com seems like a fun place for learning English online, and of course you have the FREE trial period to judge for yourself.
Get Updates, Special Offers, and English Resources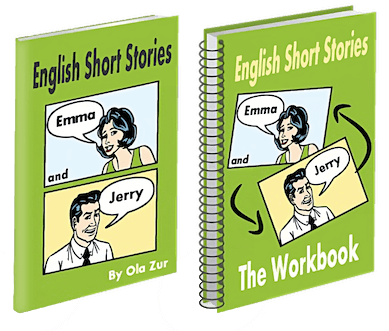 By submitting your email, you consent to receiving updates and newsletters from us and to the sharing of your personal data with third parties for the purposes of sending you communications. We will not spam you. You can unsubscribe at any time. For more information, please see our privacy policy.