Library Lesson Plans
How to Make the Most of Your Resources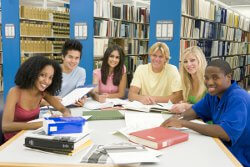 If you are lucky enough to have access to a library for your students, you may want to create some library lesson plans.
Click Here for Step-by-Step Rules, Stories and Exercises to Practice All English Tenses
Here are some suggestions of things you can do in the library with students of different ages and levels.


Plan 1: joining a library and finding information
If the library you are using is a public library then people need to become members of the library to borrow books. This is often the case with college libraries too. 
Here is a suggested lesson plan outline for more basic learners to help them join a library and find information.
Stage 1: introduction
Introduce the subject by asking your students to speak together about
books
, or about where they find information about something (they will probably say the internet!)
When they have had an opportunity to speak together in English, introduce the word "library" and make sure they understand the difference between a library and a bookshop.
It is also important to make sure they
understand the verbs "lend" and "borrow,"
as some languages have only one word with these two meanings.
Ask the students what they know about libraries. It is good to put them into groups or pairs for this, as this maximizes their time spent producing the English language.
If their
vocabulary
is weak, then you can prepare a word and definition matching activity for them.
Stage 2: a library visit
If any forms of ID are needed to join your library, it's a good idea to have asked the students to bring the ID into your lesson so they can join.
It is also helpful with basic level students to have an example of an enrollment form, and make sure they understand what to write in each section.
Take your students to visit the library, making sure you observe any health and safety regulations your school or college may have for taking students outside the classroom.
It is also important to inform the library you will be visiting, and to get permission from the library staff, if necessary.
Pre-prepare a questionnaire for your students. Examples of questions could be:
How many books can you borrow?


How long can you keep them?


Do you have to pay anything?


What else can you do in the library?


Where is the cookery/art/language/fiction section?


Where can you find a book by Agatha Christie (or another author)?
Leave your students time to walk around the library, and make sure you point out any important things you want them to know about.
Help any students who want to join the library to complete the form and get a library card.
Try to ensure your students choose books to borrow.
Stage 3: feedback
When you return to the classroom, ask your students to share interesting things they discovered, and ask them to talk about the books they borrowed. You could also ask them to write a paragraph about their visit.
Plan 2: researching a project
Students are so used to using the internet to find information now that many of them don't know how to use a library.
It can be a very useful exercise to use the library as part of research for a project.
If you do this with younger students it is important to make sure they are supervised at all times when they are in the library.
If you do this, it is a good idea to give them a project outline including helpful steps to guide them.
For example:
What genre/type of book will you need for this project?


Where are these books in the library?


Find three books on this subject and check in the index to find out if the books contain the information you are looking for.


Make some notes from the books. (It may be useful to explain the skills involved in note-taking, and stress that they shouldn't copy the exact words from the book.)


Write a paragraph or an essay including this information.


(Alternatively) Give a presentation including the information you have found.
This kind of activity is great for developing study skills, and can be incorporated into a series of lessons on study skills, note-taking, essay planning and
writing
, or even on giving presentations.
Why use the library
Libraries are a great way to vary your lessons, to involve your students in their community, and library lesson plans are also a great way to encourage students to read more and develop their study skills.
Get Updates, Special Offers, and English Resources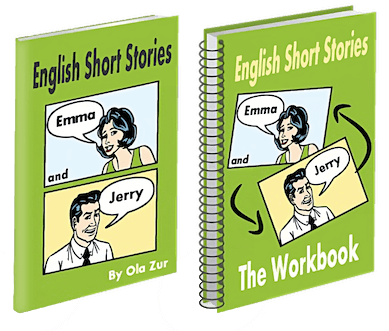 By submitting your email, you consent to receiving updates and newsletters from us and to the sharing of your personal data with third parties for the purposes of sending you communications. We will not spam you. You can unsubscribe at any time. For more information, please see our privacy policy.