How to Find a Good Private English Tutor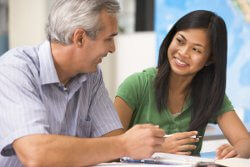 Having a good private English tutor is one of the
most effective ways
to learn English.
Click Here for Step-by-Step Rules, Stories and Exercises to Practice All English Tenses
But learning with a private tutor isn't cheap, and you want to make certain you are getting a good tutor for your money.
How can you do this?
Look in the right places
The best way to find a good tutor is to
ask people you know
.
A private English tutor who is
recommended
is probably very good.
Tutors advertise in different places.
For example, they may have
cards
or
leaflets
in cafés, or shops where potential students may go.
There may be advertisements in the local
newspapers
or
magazines
.
One of the best places to find a private English tutor is a
university
or
college
, where tutors sometimes put notices up offering help with studies.
You can definitely search for a tutor online. Just make sure the site has tutors from your own country or area.
Questions to ask a private English tutor
If you are going to pay someone to help you learn English, you want to make sure they will be worth what you pay them.
So you should ask at least some of the following questions:
What qualifications do you have?


What experience do you have?


Where will you teach me?


How much do you charge?


Can you offer any special deals?


What materials do you use?


Do you specialize in any particular levels or kinds of English?
It's also a good idea to find out about their
cancellation policy
. Some may require a few hours' notice, while others may need a two days notice.
A word of caution:
a tutor may seem great when you first meet, and turn out to be not so great as things progress.
Impressive words can't replace results, right?
On the other hand, you shouldn't expect to become fluent in a week, or even a month.
Just make sure you leave each lesson feeling
more
fluent, knowledgeable and confident than before.
Qualifications and experience
A qualified teacher should have a
CELTA
or
TESOL
(
T
eaching
E
nglish to
S
peakers of
O
ther
L
anguages) qualification, although there are other qualifications available.
Sometimes, though, especially with individual teaching, experience is more important than qualifications.
If a teacher has done a lot of one-to-one tutoring then they may be very good even if they don't have the typical qualifications.
Don't be afraid to ask if you can speak to another of their students, or see references.
A good, reliable teacher shouldn't hesitate to make these available.
Location
Some tutors teach in their own home so you will have to be able to get there.
Others will come to you and teach in your home, but they may ask for extra payment on transportation costs.
Some teachers prefer to teach in a public place such as a library or café, but be careful because these are not easy places to learn in, and there are often a lot of distractions.
Costs
The cost of a tutor varies considerably so it is a good idea to ask friends, classmates or colleagues what the standard rate is in your area.
Sometimes tutors may offer a discount on lessons, after your 10th lesson for example, or if you pay in advance for a "package" of lessons.
Others will offer a lower rate per person if there are two or three of you of the same level learning at the same time.
Content
The content of the lesson is important, so ask the tutor what
materials
they use, or whether you are expected to provide your own workbook.
If you are taking lessons to pass an exam, make sure your tutor has experience of teaching that exam.
Don't waste your money
Learning English with your tutor ONLY may result in wasting your money.
Why?
Because it may be too little to get anywhere.
If you are seeing your tutor once or twice a week, make sure you are getting plenty of learning and exercises
in between
as well.
This will maximize your results.
Conclusion
You need information from your potential tutor, but you also need to like him or her.
Don't be afraid to ask questions, and make sure you know what the acceptable rates are in your area.
And finally, even with a private English tutor, don't expect to learn without making a lot of effort.
Language learning is never easy, and although a tutor will help, he or she won't be able to perform magic!
Get Updates, Special Offers, and English Resources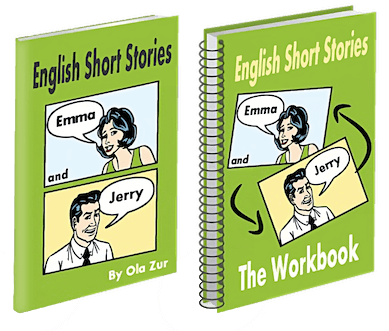 By submitting your email, you consent to receiving updates and newsletters from us and to the sharing of your personal data with third parties for the purposes of sending you communications. We will not spam you. You can unsubscribe at any time. For more information, please see our privacy policy.