Cambridge English Exams
The Most Important Ones
You Should Know About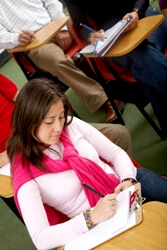 The Cambridge English exams are some of the most recognized in the world.
Test Your English Online for Free: English Test | Proficiency Level
Click Here for Step-by-Step Rules, Stories and Exercises to Practice All English Tenses
From Young Learners' exams to specialized business English exams, there is an exam to suit every English learner's needs.
This article will focus on the main suite of exams:
KET
,
PET
,
FCE
,
CAE
and
CPE
.
The first stage: KET
The
KET
exam is the
K
ey
E
nglish
T
est.
It covers basic and elementary level English and it demonstrates that you can use English in easy situations.
It also shows that you have learned the basics of the language.
It corresponds to level A2 of the
CEFR

(

C

ommon

E

uropean

F

ramework of

R

eference)
, which is the most commonly used standard to measure English language ability, and the Cambridge exams are based on it.
The exam consists of three parts:
Reading and writing 
Listening 
Speaking
There is also a version of this exam designed to be used in schools.
PET
The
P
reliminary
E
nglish
T
est is equivalent to level B1 of the CEFR.
As with the KET, it covers the four main skills.
It demonstrates that the student can speak to and understand native speakers and can understand texts on a wider variety of subjects than students who have taken the KET exam.
Schools also have the option of offering the PET for Schools exam, which is very similar, but with materials designed for younger learners.
FCE
The
FCE
, or
F
irst
C
ertificate in
E
nglish is different from the first two main Cambridge exams as it also contains a grammar section, called "Use of English."
There are four written papers in this exam:
Reading
Writing
Listening
Use of English
There is also a speaking test, taken in pairs, which lasts approximately 15 minutes.
This exam is an upper intermediate exam and is equivalent to level B2 of the CEFR.
It is recognized by many companies worldwide, including American Express, as an indication of English ability.
It is also accepted by many colleges and schools around the world as evidence of an ability good enough for study purposes.
CAE
The
C
ertificate in
A
dvanced
E
nglish, or
CAE
, is an advanced level examination which is recognized by more than 11,000 employers and colleges worldwide.
It is also approved by the Australian government for student visas, and by the UK Border Agency towards tier 4 student visas.
The exam itself covers:
Reading
Listening
Use of English
Writing
Speaking
It is very difficult to pass this exam without specific preparation for it, so a course of study in an accredited language school is highly recommended.
CPE
The final exam in the Cambridge main suite of exams is the
C
ertificate of
P
roficiency in
E
nglish.
Companies such as Coca Cola and academic institutions including Cambridge University accept the CPE as evidence of a very high level of English.
The same skills are tested in this exam as in the other Cambridge main suite of exams, but to a much higher level.
A course of study at a language school is highly recommended as part of your preparation.
The ability to use idioms and abstract language accurately and appropriately becomes much more important at this level, as does the ability to understand a wider variety of texts – both written and aural (of listening).
These qualifications are all recognized worldwide and if you are looking for a general English exam, then the Cambridge English exams provide the most comprehensive measurement of your skills.
Related articles:
Get Updates, Special Offers, and English Resources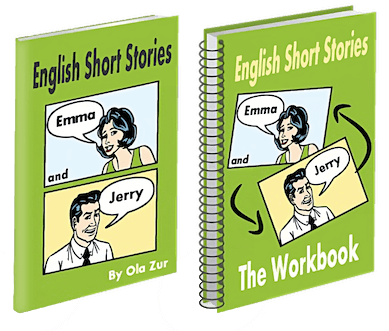 By submitting your email, you consent to receiving updates and newsletters from us and to the sharing of your personal data with third parties for the purposes of sending you communications. We will not spam you. You can unsubscribe at any time. For more information, please see our privacy policy.